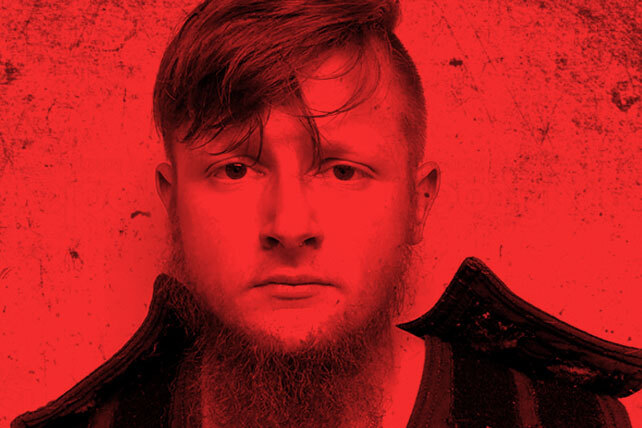 UPDATED July 28, 2021: The man accused of killing eight people—including six Asian women—at three Atlanta-area spas in March pleaded guilty Tuesday to four of the murders, plus 19 other charges. Robert Aaron Long, 22, appeared before a Cherokee County judge for his initial legal proceedings. Next, he faces 19 more counts in nearby Fulton County, where prosecutors plan to seek the death penalty for what they say are hate crimes.
In court Tuesday, Long pinpointed his crime spree on "sexual struggles," saying the shootings were "not racially motivated." He also denied knowing the victims at Young's Asian Massage, saying he just wanted to "eliminate" the "temptation" that fed his sex addiction.
Long was sentenced to four consecutive life sentences without the possibility of parole, plus 35 additional years. Cherokee County District Attorney Shannon Wallace said if Long hadn't made a plea deal, she planned to seek the death penalty. She also said the investigation found no race-related bias against Asian people. "This was not any kind of hate crime," Wallace told the judge.
Some citizens and community leaders took comfort in the fact that Long will never be a free man. Others called Tuesday's outcome a slap in the face. Raymond Chang, president of the Asian American Christian Collaborative, tweeted, "Reducing the Atlanta shootings targeting Asian women to merely a 'sex addiction' leaves out an entire history & socialized reality of Asian women being on the receiving end of racialized fetishization – the incident was an example of this."
Throughout the legal process, cultural and language barriers factor in, say experts. "Plea bargains don't exist in Asian countries," says Jongwon Lee, volunteer attorney for Korean American Committee Against Asian Hate Crime. "I believe the DA needs to explain the process of negotiations to the Asian community, or they will not accept the outcomes."
---
ChurchLeaders original article written on March 19, 2021, below:
A mass shooting perpetrated by Robert Aaron Long in Atlanta, Georgia, Tuesday has caused national outrage and has intensified already fraught conversations within evangelicalism about race and sexuality. 
"Mercy," tweeted Duke Kwon, lead pastor of Grace Meridian Hill in Washington D.C., "8 shot dead in metro Atlanta, most or all victims of Asian descent. Keep in mind, whether or not this incident proves to be a racially motivated hate crime, it's gutting news for an Asian American community already reeling from the recent rise in violent racist attacks." Later, Kwon tweeted,
The premature public naming of sexual addiction as primary motive effectively cast the killer in a sympathetic light as powerless victim, and immediately hypersexualized seven faceless women whose identities were already bound to be framed by exotified, dehumanizing tropes.

— Duke Kwon (@dukekwondc) March 18, 2021
The 21-year-old gunman killed eight people, six of whom were women of Asian descent. Robert Aaron Long, who was a professing Christian and highly active in his church as a teen, claims to have committed the murders because of a sexual addiction. 
Sheila Gregoire, a Christian author who has voiced extensive concerns about the way evangelicalism portrays sexuality, stated, "It's time for the evangelical church to realize that the way we talk about sex and lust and porn poses a danger to women, as the Atlanta shooting all too horrifically showed us—and 8 people, including 7 women, died for it."