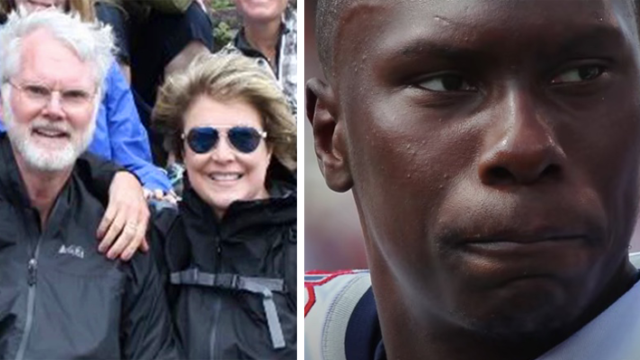 The Lesslie relatives of four family members brutally murdered by former NFL player Phillip Adams are turning to God amidst their grief.
"We do not grieve as those without hope," read a statement by the family of Dr. Robert Lesslie.
The 70-year-old doctor, his wife Barbara, and their grandchildren, Adah, 9, and Noah, 5, were all fatally shot last Wednesday, along with one HVAC technician outside their home. Another wounded technician survived. Phillips later took his own life.
While the Lesslie family is absolutely devastated by the tragedy that took place in the doctor's South Carolina home, they are refusing to harden their hearts in bitterness.
"To that end, our hearts are bent toward forgiveness and peace," their statement continued. "Toward love and connectedness. Toward celebration and unity. We honor all of those involved in this story with prayers and compassion specifically for the Shook family, the Lewis family, and the Adams family."
Investigators reported that Adams forced his way into the Lesslie's house last Wednesday after fatally shooting two HVAC technicians who were working on their air-conditioning unit.
Thirty-two-year-old Adams later died from a self-inflicted bullet to the head after a standoff with officers. His body was found inside his parent's home where he was living at the time.
Authorities are still investigating Adam's motive for the heinous mass shooting. No doctor-patient relationship seems to have been established prior to the murders.
Dr. Lesslie was a well-respected physician in the area who had founded the Riverview Medical Center. He'd been married to his wife, Barbara, for 40 years, and had four beautiful children, as well as eight grandchildren. The proud father, grandfather, and family man was also a man of great faith.
"As Robert Lesslie would say, 'When peace like a river attendeth my way, when sorrows like sea billows roll, it is well with my soul,'" the family statement read.
If you would like to do something for the family, Lesslie's relatives left the public with a few heartfelt suggestions:
"If you would like to do something for the family, Adah and Noah would want you to stock the free pantries and libraries in your community. Barbara and Robert would want you to be good stewards of what you are given, leaving every place better than it was before you got there."
This article originally appeared here.