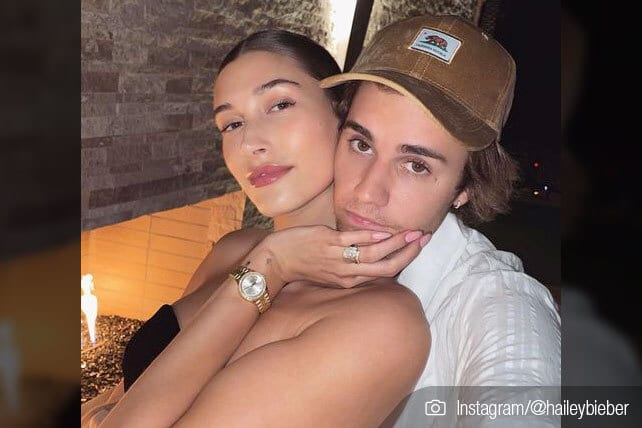 In a new video posted to her YouTube channel, model Hailey Bieber discusses the challenges of being a Christian in the entertainment industry. During a conversation with actor Yvonne Orji, Bieber reveals, "I've met Christian people that are just super-judgmental and made me feel like I'm a bad person because I don't live my life the way they think I should live my life."
Hailey Bieber also shares that faith is "the most important part" of her marriage to pop singer Justin Bieber, who frequently leads worship.
Hailey Bieber Admits Questioning Her Decisions
Following Jesus as a public figure can get complicated, according to both Bieber and Orji. As a model, Bieber says she's often expected to "show skin" but then hears that's "not a good representation" of her Christian faith. When she receives flak for posting certain photos of herself online, Bieber says she wonders, "Am I doing something wrong? Am I setting a bad example [because] people in the church will see this? And the reality is—no."
Bieber also exposes the hypocrisy of online "haters" who list Bible verses in their own online bios. "Your relationship with God is not going to be the same as mine," she tells the people who judge her. "I believe that [Jesus] was about love and acceptance."
Bieber admits she's flawed and makes mistakes, saying that's one reason she can't "do the persuading" of people's hearts; only Jesus can do that.
When fans ask Bieber about the secret to her happy marriage, she credits faith, saying she and Justin "wouldn't even be together" without it. "Being able to share that with each other—to have that bond of faith and spirituality—is so [vital] for us," she says. "It's the most important part of our relationship, following Jesus together, being a part of the church community together. It's everything."
Actor Yvonne Orji Describes Being 'Bamboozled by Jesus'
While starring on the HBO series Insecure, Orji says she's been criticized because the show contains sex scenes and cursing. But she has stood firm in her faith—and in her commitment to wait for marriage to have sex.
Orji, a Nigerian immigrant who was expected to pursue a medical career, says God "tricked me into the life of my dreams" of becoming an actor and comedian. That's the subtitle of her new book, "Bamboozled by Jesus," in which she describes her faith journey in the public eye. "It cost me a lot of keep Jesus on the cover," Orji tells Bieber of her book's title. "It takes so much courage to be your authentic self, with so many people watching."
Although Orji rejects the idea that "fun and faith should be oxymorons," she says she does try to live in a way that attracts people to Jesus. "Your life is a ministry, whether you want it to be or not," she tells Bieber, adding that when she notices a Christian living faithfully, she sees "a walking version of the Bible."