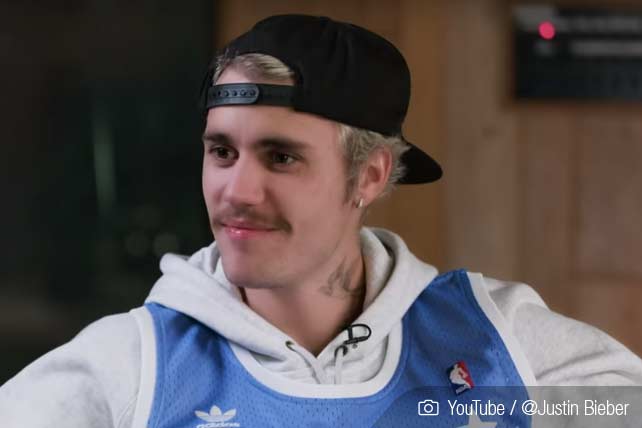 For anyone who has ever wondered, "Is Justin Bieber Christian?", the singer recently sat for an interview that may answer that question. Bieber shared that understanding the true character and love of Jesus has helped to bring healing to his life and led him to commit to his wife, Hailey. The superstar said that although he was raised as a Christian and did believe Jesus died on the cross for him, he never "really implemented it" by obeying God. Now, however, Bieber views following Jesus differently. 
"The way I look at my relationship with God and with Jesus is I'm not trying to earn God's love by doing good things," Bieber told Apple Music's Zane Lowe. "God has already loved me for who I am before I ever did anything to earn and deserve it. It's a free gift…The forgiveness is the thing that we look at and we go, you know, I'm going to worship you, God, because you gave me something so good." 
Is Justin Bieber Christian?
Before he came to a truer understanding of who Jesus is, Bieber said he was on a clear path to self-destruction. If he hadn't deepened in his faith, "I don't know if I'd be alive for sure. It was dark, really dark." He was caught up in a lifestyle where he would drink, do drugs, and sleep around. Part of what led him to remain in that lifestyle was the hypocrisy he saw in the Christians around him. "I'd had really bad examples of Christians in my life who would say one thing and do another," he said, "so they were my direct example of who Jesus was." 
The turning point for Bieber was when he "just looked at the character" of Jesus. He said, "I really took a deep dive in my faith to be honest." He came to see clearly that "following Jesus is actually turning away from sin…there's no faith without obedience."
At the same time, the singer said he knows that the right motivation for obedience is recognizing just how much God loves us. God is not judgmental, he said, but accepts us for who we are and "loves us through our pain and through our dirt. Jesus wasn't this religious elite guy…he was in the dirt, and he found me in my dirt and pulled me out."
Just as hypocritical Christians had a harmful impact on Bieber's faith, faithful Christians have deeply encouraged him: "I'm very, very grateful to have influences in my life that have played a huge part in me seeing their relationship with Jesus and their relationship with their wives and their relationship with their kids." Seeing these positive examples in others has helped Bieber to pursue God and pursue healthy relationships in his own life.
His renewed faith in God was a significant part of why Bieber chose to pursue marriage. His parents were not married, so he does not have that foundational example to look to for guidance. It was challenging to face the prospect of committing to Hailey while fearing that he would have no idea how to be a good husband. But he sensed that God was encouraging him to move forward, saying, "I'll show you…just trust."
Bieber hopes that his willingness to be vulnerable and share his story is an encouragement to other people. "I want to definitely tell my story so that if that resonates to anybody that they can hopefully learn from it," he said. While he never asked for the platform he has and all of its challenges, he nevertheless says, "I'm just trying to steward that wisely, steward my relationships wisely. I want people to take a look at my story, and hopefully my words can make a difference."