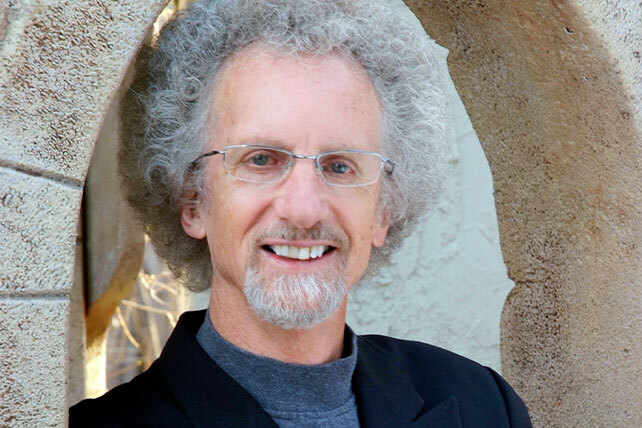 (RNS) — When he first moved to the Rocky Mountains in the early 1990s, bestselling author and speaker Philip Yancey set a goal of climbing all the 58 peaks in Colorado that are over 14,000 feet tall.
Now 71, Yancey has accomplished that goal. He and his wife, Janet, still enjoy hiking and mountain climbing. But their focus has changed.
"We've gone from trying to check off the peaks to enjoying the wildflowers along the way," said Yancey.
"Maybe that is part of the maturing process."
Yancey is perhaps best known for his 1997 book, "What's So Amazing About Grace?," a look at Christian teachings on forgiveness and how grace plays out in people's lives. A new video curriculum of the book has just been released, with updated stories and a series of talks from Yancey. A new memoir from Yancey, called "Where the Light Fell," is due this fall.
Yancey's books — with titles like "Where Is God When It Hurts?," "The Jesus I Never Knew," "Church: Why Bother?" and "Finding God in Unexpected Places" — have sold millions of copies since the 1970s, drawing readers to his thoughtful take on the Christian life. That take is a far cry from his youth, where he grew up in a fundamentalist, King James-only church near Atlanta that often viewed the outside world with fear.
Nearly 25 years after "What's So Amazing About Grace?" was first published, its message remains relevant, said Yancey.
"We all felt if there's ever a time for the message of grace, now is the time," he said. "It's such a divided country, and the church has not been a helpful part of that. "
Religion News Service national writer Bob Smietana spoke to Yancey recently by Zoom. This interview has been edited for length and clarity.
What do you think people are missing about grace right now?  
You know, I coined the word "ungrace" in the book. And it seems to me "ungrace" is always present, it just takes different forms. When I was growing up in a very fundamentalist, rigid, legalistic, hellfire brimstone church, the ungrace was mostly about behavior. There were all these rules — don't go mixed swimming, don't go bowling, don't go dancing, don't go to movies, you know, all that. That was a form of ungrace that I encountered in adolescence and childhood.