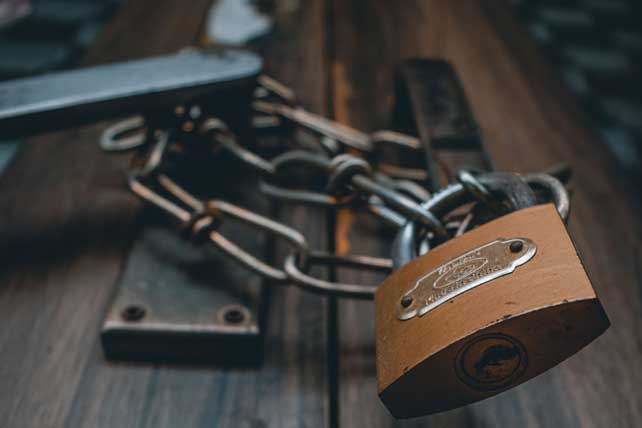 Last week, the COVID-19 Delta variant surge prompted President Joe Biden to hint at the possibility that the U.S. may experience another round of restrictions and possible lockdowns like it did during the onset and height of the COVID-19 pandemic.
When Biden was asked whether America should expect an increase in COVID-19 restrictions, he said, "In all probability."
Biden's comments came after the CDC released new guidelines recommending vaccinated people, not just the unvaccinated, wear masks indoors as a result of uncontrolled spread of the highly contagious Delta variant, which is a mutation of the original virus. Current data shows the Delta variant spreads to an average of 8 to 9 people for every person infected, while the original strain of the virus spreads to an average of 2 to 3 for each person infected. The Delta variant produces a viral load roughly 1,000 times higher than the original strain. Nearly all COVID deaths in the U.S. are now among unvaccinated people.
The government has been grappling with vaccination mandates throughout the U.S. in an effort to get the pandemic under control. New York's Mayor Bill de Blasio recently announced "Key to NYC Pass," which requires all employees and customers of indoor restaurants, gyms and entertainment centers to show proof they have the COVID vaccine, or they cannot work, dine or participate.
Related article: Franklin Graham Urges Christians to Get the COVID-19 Vaccine Before It's 'Too Late'
Is Your Church Prepared?
The President's and the CDC's comments last week may foreshadow future restrictions around the U.S. Because we have been here before, it seems pertinent for churches to be discussing the possibility of reinstated COVID restrictions. Churches may need to answer questions such as:
What did we learn from the first experience that we can put into practice now?
What if our church must require masks for everyone for in-person worship?
What if our church must return to social-distancing guidelines?
How will small groups and specialized ministries continue to function?
Will we have to provide more worship gatherings and options?
Will we need to worship outside? What would that look like?
What if our church is asked to return to strictly virtual worship services for season?
The "what if's" can be endless. The main question, though, is whether your church leadership is talking about the possibilities and how best to respond.
What Did Prior Lockdowns Teach Us?
If prior lockdowns taught the church body anything, it was that we have a need to pray for our leaders more than ever. Pastors are faced with hard decisions on a regular basis, but the pressures of last year's pandemic made those decisions much tougher. Many pastors left or are planning to leave ministry altogether because COVID-19 pushed them to a breaking point.