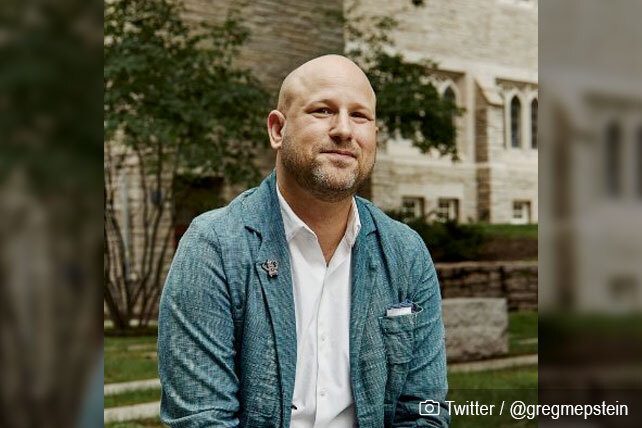 In a move that trendwatchers say reflects Millennial spirituality, Harvard University's chaplain corps is now led by a humanist. Greg Epstein, who became the school's first humanist chaplain in 2005, was unanimously elected to coordinate a 40-member team. The 44-year-old, called the "godfather" of the humanist movement, wrote the bestselling book "Good Without God: What a Billion Nonreligious People Do Believe."
Epstein's colleagues and the students he mentors say the chaplain encourages interfaith dialogue and helps people explore life's big issues. Others question his appointment at a university with deep religious roots.
Chaplain Greg Epstein: 'We Don't Look to a God for Answers'
Greg Epstein, who also serves as a chaplain at nearby MIT, isn't necessarily an unconventional choice, say colleagues. Margit Hammerstrom, Harvard's Christian Science chaplain, tells the New York Times: "Maybe in a more conservative university climate, there might be a question like 'What the heck are they doing at Harvard…?' But in this environment, it works. Greg is known for wanting to keep lines of communication open between different faiths."
On Harvard's campus, chaplains have a visible presence, hosting dinners, providing counseling, and reporting directly to the president's office. Student Adelle Goldenberg says Epstein "showed me that it's possible to find community outside a traditional religious context, that you can have the value-add religion has provided for centuries, which is that it's there when things seem chaotic."
The leadership Epstein provides "isn't about theology," says student Charlotte Nickerson. "It's about cooperation between people of different faiths and bringing together people who wouldn't normally consider themselves religious."
Epstein explains, "We don't look to a god for answers; we are each other's answers." A.J. Kumar, who led a grad-student humanist group on campus, says, "Being able to find values and rituals but not having to believe in magic, that's a powerful thing."
Move Reflects Beliefs of Young Americans
According to a recent study, Harvard freshmen are twice as likely as their peers to be atheist or agnostic. But throughout America, young people are increasingly identifying as nonreligious, aka "Nones," or as spiritual but unaffiliated with a particular religion. Among Millennials, an estimated 40% now consider themselves to be Nones.
That doesn't mean young people aren't searching and questioning, however. Says Epstein, "There is a rising group of people who no longer identify with any religious tradition but still experience a real need for conversation and support around what it means to be a good human and live an ethical life."