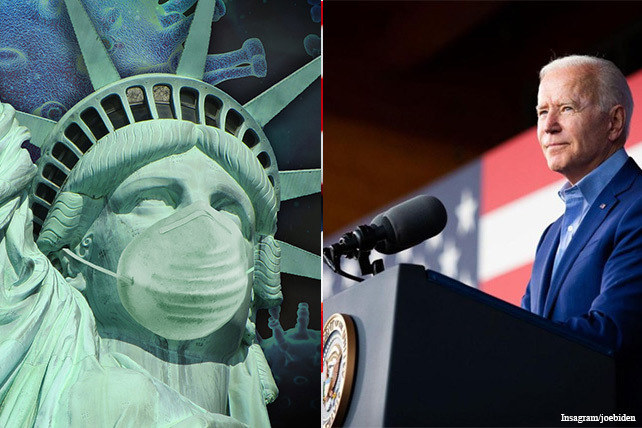 On Thursday, President Joe Biden announced sweeping vaccine mandates that will affect over 100 million working Americans and hundreds of thousands of businesses nationwide, sparking cheers from vaccine advocates and harsh criticisms and threats of lawsuits from those who oppose such government mandates.
Less than a year ago, then President-Elect Biden was asked whether COVID vaccines should be mandatory; his answer at the time was no. (See his response below.)
In a presidential address on Thursday, September 9, Biden told Americans that all federal workers and contractors must be vaccinated. He also issued a mandate that all companies with more than 100 employees require employees to be vaccinated or be tested for the virus weekly.
Biden, who prematurely heralded the "independence from the virus" in July, said on Thursday, "This is not about freedom or personal choice. It's about protecting yourself and those around you, the people you work with, the people you care about, the people you love." The virus found a new foothold among the American population with the delta strain, which now accounts for 99% of new cases.
"My job as president is to protect all Americans," Biden continued, addressing the nation from the White House. "So tonight, I'm announcing that the Department of Labor is developing an emergency rule to require all employers with 100 or more employees, that together employ over 80 million workers, to ensure their workforces are fully vaccinated or show a negative test at least once a week."
Related article: Franklin Graham Urges Christians to Get the COVID-19 Vaccine Before It's 'Too Late'
"We've made vaccinations free, safe and convenient. The vaccine has FDA approval. Over 200 million Americans have gotten at least one shot. We've been patient. But our patience is wearing thin. And your refusal has cost all of us. So please, do the right thing."