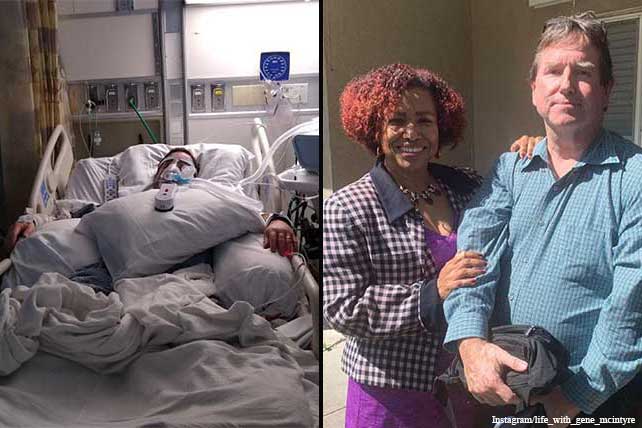 Pastor John McIntyre of the The Altar Church in Bradenton, Florida, refused to get the COVID-19 vaccination. After contracting the virus, he died on September 2, 2021. Now his widow is pleading for people to get the vaccine.
In a viral video that has been viewed over 64,000 times, John's wife, Gene, told people her husband was the only one in their household who didn't get the vaccine.
Recorded just a few days before her husband's death, Gene shared in the video that she and her children "begged" John to get the vaccine, but he refused.
Gene told Tampa's Fox 13, "The reason why he didn't vaccinate was because he bought into all the conspiracy theories that were saying somehow vaccination was a way to infiltrate bad things into your bloodstream, control and freedom. My daughter and I used to tease him all the time and say, 'You know, there's no freedom if you're dead.' "
On John's 60th birthday, he was rushed to the hospital after he, his wife, and his teenage son all got COVID-19. Gene said, "For my son and I, it was just like a regular cold. My husband is fighting for his life."
Related article: 'I'm Glad to Be Vaccinated'—Breakthrough COVID Hits Family of Dr. Russell Moore
In the last phone call John would make to his family from the hospital, he said, "Guys, I am so sorry. I should have vaccinated. I shouldn't be putting us through this. I'm really sorry. I am making this up to you." The husband of 22 years and father of two never got the opportunity to fulfill those words.
"We did not know this but, the day he attempted to cheer [our daughter] on from his hospital bed regarding [her first solo professional] concert," Gene said, "would be the last time she would hear his voice on this earth."
During her emotional video, Gene said, "My son is 13-years-old, and this morning we were praying and he's been really, really strong about accepting whatever God's will is. This morning, he said, 'Lord, I accept your will. I accept your position, but man, I'm 13 I don't want to grow up without a dad.'" She then said, "That broke me, guys."
Gene says she knows she will not be able to change all of the minds of those who believe the conspiracy theories surrounding the COVID-19 vaccine like her husband. But she hopes that by sharing her family's story it will convince some of those who haven't been vaccinated yet to do so. "My husband said, 'No, I'm not doing it. No, I'm not doing it. No, I'm not doing it.'" When John apologized to his family for not getting vaccinated, it was too late.
Related article: Franklin Graham Urges Christians to Get the COVID-19 Vaccine Before It's 'Too Late'
"If this doesn't convince you, I don't know what will. Please get vaccinated," Gene said as she closed out her video.
On the family's GoFundMe page, the pastor's wife posted this update after her husband's death: "This passing followed the hardest 32 days of my life. Thirty-two days filled with both hope and angst. Faith & doubt. In the end, faith won. The greatest miracle of all happened. John was permanently freed from a mortal body and ushered before the very God to whom he devoted his life since age 19. John had just turned 60. From now on, in his eternal body, he ages no more!"
Please keep the McIntyre family in your prayers.