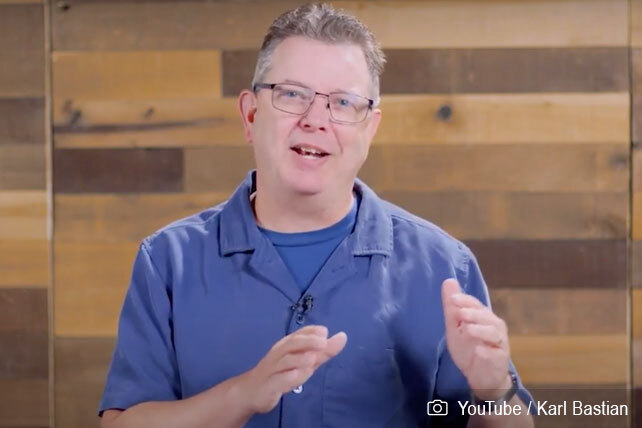 Karl Bastian, popular children's pastor, president of Kidology.org, author and children's ministry leadership expert, suffered a stroke on Wednesday, September 15. The stroke follows a heart attack that took place September 5th.
Bastian, who is known for his ebullience, humor, and dedication to children's ministry and other ministry leaders, posted on his Facebook page on September 7, 2021, that he had suffered a heart attack. Bastian noted in the post that the episode was not his first heart-related incident, saying, "Living in the NOW has been my passion since my first heart episode, and I am being starkly reminded of it's [sic] necessity again!"
On September 10, Bastian posted a photo celebrating that he had been released from the hospital and was home with family.
On September 15, Bastian's wife Sara Yount Bastian posted a request for prayer, noting that Bastian has now suffered a stroke. "Thank you friends, for praying with us these last few weeks. We are crying to the Lord and waiting and resting in Him regarding my husband. He's back in the hospital after having a stroke. (After his heart attack 9/5). So many of you are reaching out and praying and hold [sic] us up."
There were no updates to his condition at present.
Bastian, who is a familiar face within the children's ministry community, is affectionately referred to as the "Kidologist." He has written articles, books, and resources for ministry leaders and, prior to the pandemic, hosted an annual trip to Yosemite National Park for male children's ministry leaders to refresh and unplug, an experience he calls an "unConference."
Please join us in prayer for Karl and his family.