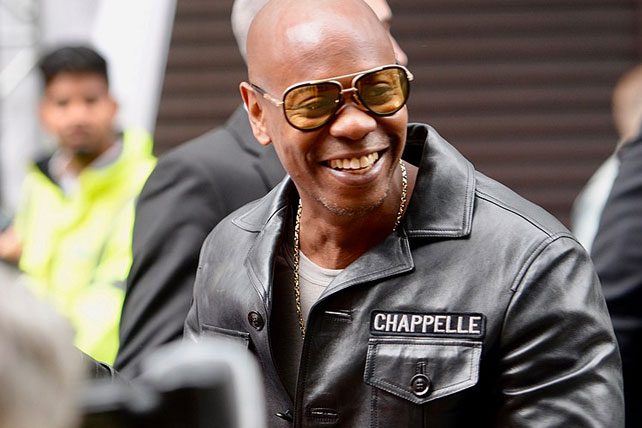 The uproar over Dave Chappelle's latest comedy special has ramifications for Christian institutions in the U.S., argues Dr. Al Mohler, president of The Southern Baptist Theological Seminary. Chappelle targets multiple people groups with his special, but is making headlines mainly for his crude jokes about trans individuals, jokes many see as harmful.
"This will affect what is taught in our schools, Christian schools, Christian colleges, Christian academies, and what is preached in our churches," said Mohler. "The argument of language and message as harm is not just going to be directed against prominent comedians, or for that matter, non-prominent comedians. It's going to be directed at every single Christian, particularly at the Christian church and the pulpit of that church. And that means that oddly enough, this isn't just a controversy about comedy or even just a controversy about free speech. You can understand this is a religious liberty matter as well."
Dave Chappelle's 'The Closer' 
Dave Chappelle is a stand-up comedian, actor, writer, and producer. He starred in "Chappelle's Show" (2003-2006) and has appeared in the films, "Robin Hood: Men in Tights, "You've Got Mail," and "A Star Is Born." His new comedy special "The Closer" was released on Netflix Oct. 5.
Mohler addressed the controversy over Dave Chappelle's special in the Oct. 18 edition of The Briefing. Mohler wanted to be clear that he was not endorsing Chappelle's stand-up. 
"I am not commending this comedian," he said. "I am not commending his comedy. I am not commending his very rough language. I am not commending even his understanding of comedy as an art. This is no moral commendation of Dave Chappelle, but it is, to point to Dave Chappelle in this controversy, as a matter that is extremely illuminating in terms of some of the most debated and controversial issues of our time."
The controversial issues Mohler was referring to specifically relate to the LGBTQ community. These topics, which included gender identity, pronouns, and the use of public restrooms, did take up quite a bit of Chappelle's time, although they were certainly not the only part of society he addressed.
Chappelle repeatedly contrasted situations involving gay and trans people with situations involving African Americans, his point being that American society is inconsistent in how it treats the LGBTQ community compared to the Black community. "In our country, you can shoot and kill a n***** but you can't hurt a gay person's feelings," said Chappelle, explaining he wanted to "discuss that disparity." 
It is common for stand-up comedians to be vulgar, but there is little that seems off-limits for Chapelle, who joked about child molestation and the suicide of someone he knew. He repeatedly joked that he is "transphobic," justifying his comments about gender by saying that anyone who really knows him will not take his words as hate speech against trans people. His real problem is with white people—another frequent target of his routine, which also included jokes at the expense of feminists and the broader gay community.