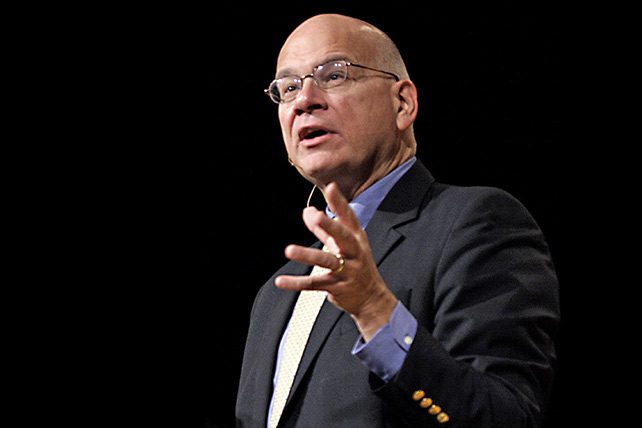 Founding pastor of New York City's Redeemer Presbyterian Church, Tim Keller, informed the the world that he had been diagnosed with pancreatic cancer on June 7, 2020.
Over the last 17 months, Keller has provided updates of his treatment and what doctors are telling him. During a recent update in September, Keller shared that his physician had increased his chemotherapy after discovering a "mystery lump" that tested cancerous.
Last Friday afternoon, Keller told his Twitter followers that God has his reasons for everything He does, saying that he is still very ill.
"I have Stage IV pancreatic cancer. But it is endlessly comforting to have a God who is both infinitely more wise and more loving than I am," Keller wrote. "He has plenty of good reasons for everything he does and allows that I cannot know, and therein is my hope and strength."
Keller's post has received over 46,000 likes and over 2,000 replies, many of whom encouraging Keller that they were praying for him.
RELATED: Tim Keller Posts Cancer Update; Says Chemotherapy Will Increase
Keller thanked those who have been praying but explained that the post wasn't written for that purpose, saying, "I deeply appreciate prayer for my situation! But my main purpose in the last post was to show that having a God who in some ways is beyond our comprehension (especially regarding evil and suffering) is more of a spiritual strength than it is an intellectual problem."
During a 2020 interview Keller gave with Pastor Nicky Gumbel, the popular author and teacher said that he doesn't fear dying but fear's leaving his wife behind. Keller told Gumbel, "I don't know what day I'm supposed to die, but it's good and it's perfect."
Pastor's and Leaders Encourage Keller
Dr. Russell Moore tweeted a request for prayers on Keller's behalf, saying, "This man means the world to a *lot* of us. Would you stop and pray for him right now?"
Southern Baptist Convention's president Ed Litton tweeted, "Our brother Tim, this glorifies God! Stand firm in the Lord and the power of His might. Fight on our brother."
Southwestern Baptist Theological Seminary's newly appointed director of the Land Center for Cultural Engagement, Daniel Darling, called Keller one of his heroes, writing, "Please pray for @timkellernyc. He's one of my heroes. I'm thankful for his life and ministry."
Pastor James Merritt posted, "Praying for you great man of God!!"