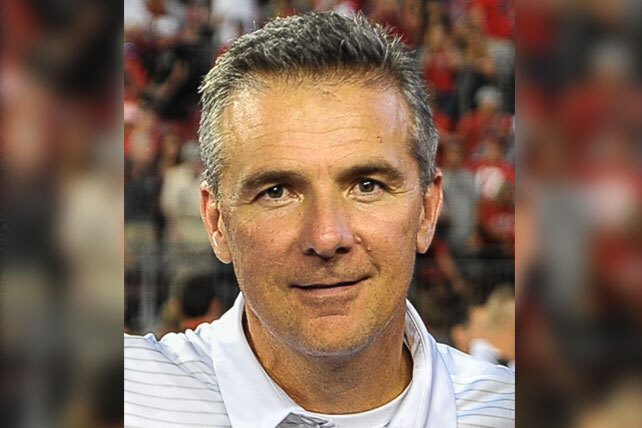 Urban Meyer has been fired by the Jacksonville Jaguars after less than one full season as their head coach. The team's record is 2-11. Meyer, who has been known off the field for his Christian faith, has also been at the center of a number of controversies this year. Offensive coordinator Darrell Bevell will serve as the interim head coach for the remainder of the season. 
"After deliberation over many weeks and a thorough analysis of the entirety of Urban's tenure with our team, I am bitterly disappointed to arrive at the conclusion that an immediate change is imperative for everyone," said Jaguars owner Shad Khan in a statement on Thursday. "I informed Urban of the change this evening. As I stated in October, regaining our trust and respect was essential. Regrettably, it did not happen."
In October, a video surfaced of Meyer in a nightclub in Columbus, Ohio following a Jaguars loss to the Cincinnati Bengals. In the video, Meyer can be seen allowing an unknown woman to dance provocatively on his lap. 
After the video became public, Meyer issued an apology to the team and staff, calling what he did "just stupid," adding that he should not have put himself "in that kind of position."
RELATED: What Happens Off the Field Is Just as Important as On It for Christian NFL Players
In addition to being found in a compromising situation with a woman other than his wife and the mother of his three children, Meyer was also criticized for opting not to travel back to Jacksonville with the rest of the team following the game. 
Former NFL coach Tony Dungy said, "I played football for probably 16 years, total. I coached for 28 years. I never went to a game where the head coach didn't come back with my team. Me and myself for 13 years as a head coach, 15 years as an assistant, 15 years playing."
"When the head coach went to a game, when we returned, the head coach came back with us. I just don't know how you do that," Dungy continued. "What happened in the bar or whatever, that's secondary. You go back with your team."
"Giving Coach a chance to earn that respect back is something I want to do because of how much I love Coach and his family," said Tim Tebow, who formerly played under Meyer's leadership and is a personal friend. "But at the same time, not condoning those actions — [I want to be] someone that gives people a chance to change, to grow, to be able to earn back that trust and respect."
Since October, Meyer's distractions off the field have reportedly begun affecting the team on the field. According to ESPN, Jaguars wide receiver Marvin Jones Jr. had to be coaxed into returning to the team facility after Meyer publicly criticized the team's wide receivers. The two reportedly had a heated exchange upon Jones' return, though Meyer denied that account.