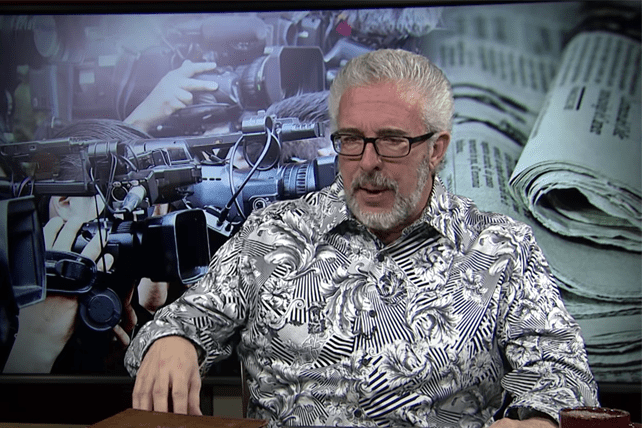 Pastor and author Perry Stone, a Tennessee-based televangelist who often describes prophetic visions, is pushing back against allegations of sexual misconduct. On Christmas Day, the Chattanooga Times Free Press published an exposé of Stone and his ministries, revealing that an FBI investigation is now underway.
A spokesman for Stone's Voice of Evangelism says its board of directors has no knowledge of such an investigation. Stone, a pro-Trump pastor with a large online following, is accusing secular media of twisting information.
Allegations Surfaced in Spring 2020
Back in April of 2020, the Voice of Evangelism board directors (all of whom are male) received 11 letters describing inappropriate sexual behavior by Stone, who is 62. Nine letters were from women who had worked for Stone and alleged that he touched, kissed, and messaged them in sexual ways.
One person claimed the pastor locked doors to be alone with women. Others said he described dreams in which God gave him the okay to pursue other sexual partners besides his wife. Most interviewees requested anonymity, notes the Times Free Press, saying they fear retribution and have been the targets of threatening texts and vandalism.
The newspaper reports that after allegations surfaced against Stone, several people broke ties with his ministries. Some accuse board members of not holding the pastor accountable, potentially putting others at risk.
Board Had Mandated a Break for Perry Stone
After allegations came to light, the Voice of Evangelism board set forth a "restoration plan," according to spokesman John Rodriguez. Conditions included counseling, medical attention, and a break from social media, plus six to 12 months away from public ministry. The Times Free Press, however, says Stone was still active online and in ministry during that time.
Rodriguez calls the board's steps "appropriate and intensive," as well as "in the best interests of Voice of Evangelism, its supporters, and even its detractors." At the time, the board described Stone's potential misconduct as "civil in nature and not criminal."
But Bryan Cromer, a former IT employee with Stone's ministry, characterizes the board's actions as mere window dressing. He describes attending an employee meeting in spring 2020 where the message was essentially, "Some things have been accused, we think Perry's unwell, we're gonna send him off for more or less a type of rehab or recovery. And that was about it. And then, you know, two weeks later Perry shows back up."
The board dropped the ball, says Cromer. "Their responsibility was to ensure Perry was, No. 1, walking the path that God would have him to walk on, more or less, and that the ministry is heading that direction. And, No. 2, to correct the ship when it's going the wrong way." He adds, "That's not what they did, though."
Perry Stone Points to Stress, Cultural Background
At a private event in July 2020, Stone attributed misconduct to ministry stressors and health problems. "I confess at times I've been inappropriate in all this weariness of just non-stop ministry," he said. "I let my guard down and I've asked, of course, God to forgive me for that. I sat down with my family, with my beautiful, precious wife Pam, the love of my life. I asked her to forgive me. And I very humbly and very sincerely ask those who have been hurt or offended by my actions to, please, also forgive me for those things."