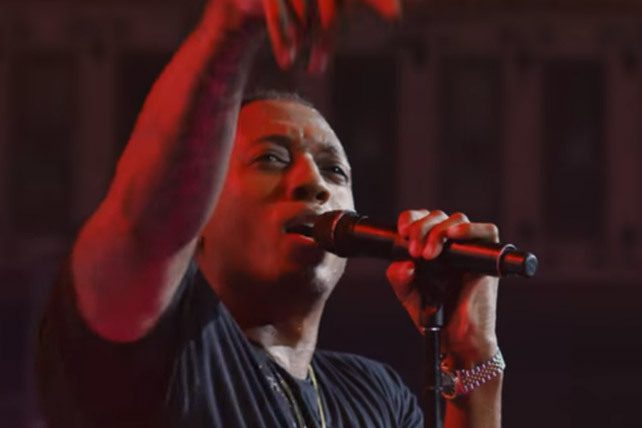 Christian hip-hop artist Lecrae knows how to stir up debate on social media. This week's hot topic was communion, after the artist and activist tweeted Sunday: "Just did communion at home with wheat bread and apple juice. I hope this still counts."
Hundreds of people have commented on that post. Some condemn the move as unbiblical while others reveal they've had to resort to nontraditional communion "elements," especially during the pandemic.
Communion at Home: Do Nontraditional Communion Elements Offend God?
In an article on Medium.com, Dan Foster writes about how Lecrae got "crucified" for daring to diverge from communion standards. "First, he was called arrogant," he writes. "Then he was told to repent. Next, he was told that his makeshift communion feast didn't count. Then he was accused of disregarding God's holiness. Finally, Lecrae was warned that if he dared to do it again, that God, who is a consuming fire, would probably kill him. Period."
Foster refutes the notion that God is offended by the use of apple juice, adding that communion elements have symbolic meanings for different cultures at different times.
Mixed in with the outrage on Twitter are comments supporting Lecrae. "It ain't the most ideal, by a long shot," one person writes, "but Communion is much more about the heart & what one is reflecting on than the actual elements used."
Another responds, "Focus on the reason we take Communion instead of how we take Communion. The instruction was to do it in remembrance of the death and resurrection of Jesus Christ so we can have life. When the heart is right all things are right with God."
Other people, however, point to Bible verses to show why bread and wine (or grape juice) is essential for the sacrament. Some warn Lecrae about taking communion in an "unworthy manner," pointing to 1 Corinthians 11:27.
Online Communion Has Led to Creativity
Based on responses to Lecrae's tweet, many Christians have had to make do with less-than-ideal communion elements during coronavirus-related shutdowns. Stuck at home doing online or livestreamed worship, people describe taking communion at home by drinking spiced cider, Boba tea, and even Code Red Mountain Dew instead of wine or grape juice. In place of bread, they report eating Doritos, pita chips, and even dark chocolate.