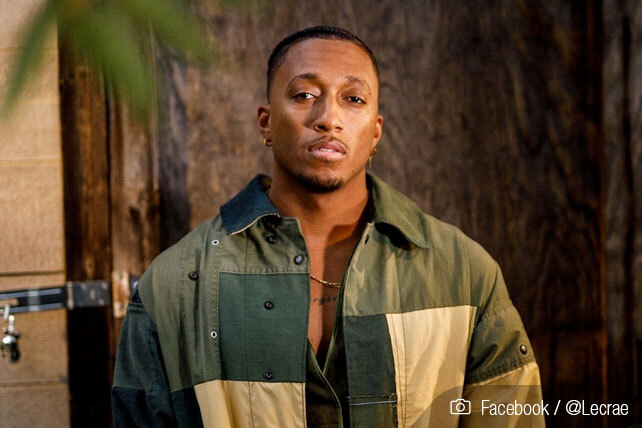 In an interview with The Breakfast Club this week, Christian hip hop artist Lecrae talked about the challenges of being a Black man in America and what it was like to deconstruct from a "western, political, evangelical version of Christianity." 
"I'm a hip hop kid who found the Lord," said Lecrae, "but I found America's version of Christianity, which was detrimental to my psyche, and it was drenched in white supremacy. So I had to deconstruct my faith, come to grips with who God is, and strip away the nationalist mindsets that were drenched in it." 
Last week, Lecrae released his new album "Restoration," and he told Breakfast Club hosts DJ Envy, Angela Yee and Charlamagne Tha God that he hopes the project will create space for people to process their struggles, a freedom he has lacked at times. "I hated people not having a safe place," he said.
New Lecrae Interview on The Breakfast Club
Lecrae told The Breakfast Club that what really caused him to question his faith was "church hurt…I was so abused by church folk." He compared that pain to a marriage where one spouse is always accusing the other of cheating. Eventually, the false accusations can lead the accused spouse to actually cheat or to leave the marriage. Lecrae said that people have made false claims about him, such as that he is part of the Illuminati. Some have criticized him for collaborating with Ty Dolla Sign, for being too Christian, or for not being Christian enough. He finally got fed up with the church, which then led him to feel frustrated with God.
"I turned my back on God because of his people," said Lecrae. "And that's not fair. So it took me a while for me to understand that God was more devoted to me than his people were and he was walking with me through that whole process. That's where my faith restoration really began to take place." 
Sorting out true Christianity from a version mixed with Christian nationalism and white supremacy was another dimension to Lecrae's journey, a journey that has been messy and which "took a toll on everybody." Lecrae had to reassess his view of God, his marriage, and what it means to be a father. As he did so, it was tempting to revert back to how he lived before he met God instead of moving forward with a new understanding of what it means to follow him. But, said Lecrae, "I'm thankful [God] pulled me out of that nonsense." 
For Lecrae, part of being a good father is being straightforward with his kids about the racial injustices that occur in the U.S. He did not hide George Floyd's death from his children, not even his youngest, who is eight years old. Some might disagree with that decision, but Lecrae said he would rather his kids be aware of the "traumatic circumstances we live in" rather than be blindsided by them later.
 "I'm a Black man in America," he said. "I grew up in a gang environment and I had a spiritual transition and I've gotten my life on track." But even though he has overcome a great deal, "There's all that undue pressure and the trauma just from being Black in America. And now it's like, I'm trying to raise my kids in the best way possible."
The hosts asked Lecrae about the controversial incident in June when he was at a discussion on racial healing and Louie Giglio suggested that the phrase "white blessing" might be a good replacement for "white privilege." (Giglio later apologized, saying it was a "horrible choice of words.") Chick-fil-A CEO Dan Cathy was also present. Dr. Bernice King was supposed to have been there, but was unable to make it last minute. 
Giglio's comments "shocked me," said Lecrae. "The problem a lot of times with white leaders in power is that they're so used to being in-the-know and being in control that when it comes to an issue on race and justice, they think you can just get the CliffsNotes and go off the cuff."
Lecrae had to quickly figure out how to respond in the moment, and because he was sitting in a room full of white people, he didn't immediately think about the Black people who were going to be hurt by Giglio's words. That, said Lecrae, was a mistake, although he does not believe he deserves the outrage that ensued. He said, "Where I dropped the ball was I centered my answer around trying to help white people understand what was wrong with what they're saying, instead of centering my answer on all of the Black folks who are hurt by that remark."
The injustices and misunderstandings surrounding race have taken a toll on the hip hop artist. When Lecrae first went to see a therapist in 2016, it was a decision sparked by the shooting of Michael Brown in Ferguson, Missouri, as well as the pressures of touring and trying to be a voice for people. He started drinking to cope, and when a doctor prescribed Xanax, the medication only made his situation worse. In 2018, when Lecrae realized he had clinical depression, he took four months off to rest and recover. "It was a process," he said. In addition to therapy, it has been beneficial to him to rely on supportive friends, read the Bible, and do devotionals. Music and meditation have also helped.
Lecrae has tried to be open about his own shortcomings on his new album and hopes that others find healing through listening to it. "Regardless of what's going on around us," he told the Christian Post, "death is defeated and nothing we're dealing with is bigger than death. If death is defeated, then everything else with it, it doesn't have as much power, so be encouraged."