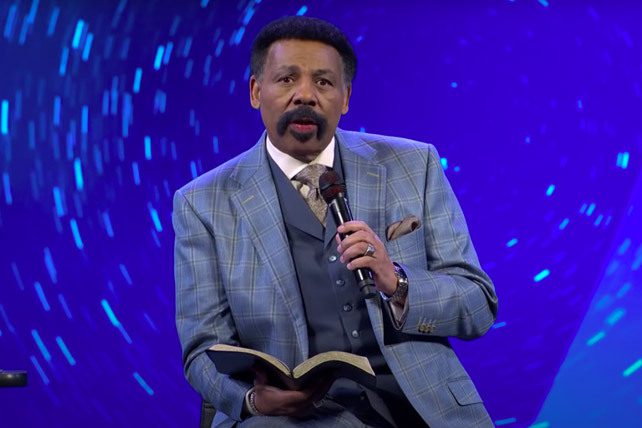 Dr. Tony Evans told his congregation earlier this month that while the COVID-19 vaccine is helpful, no one should be mandated to get it. More important, however, is for people to recognize that God is sovereign over every chaotic event that happens in the world.
"These variants aren't just variants," said Evans during a worship service on the morning of Jan. 9. "This is God showing medical science, politicians, people: 'I don't care what you come up with. I'm talking now.'" The pastor referenced 2 Chronicles 16:12, which recounts how King Asa became diseased in his feet and sought help from physicians, but not from God. 
Evans' implication was that God is allowing various difficulties in our lives, including the COVID-19 pandemic, to prompt us to turn to him for help. But the pastor was clear he is not telling people to discount science. 
"Vaccines help," he said, "vaccines stop things from being as bad as they could be. And you should have a choice, whether it's natural immunity or whether it's therapeutics. You shouldn't be mandated to put chemicals in your body. But you should be free to if you choose to. So our issue is against mandates, not against vaccinations."
RELATED: Dr. Tony Evans: God Is Using This Crisis to Wake People Up
Dr. Tony Evans: 'Something Bigger' Is Going On
Dr. Tony Evans is the senior pastor of Oak Cliff Bible Fellowship in Dallas, Texas. During the Jan. 9 service, he explained that there are "biblical reasons" for his belief that people should be free to choose whether or not to get the COVID-19 vaccine.
To support this, he mentioned Romans 14, where Paul addresses whether or not believers should eat meat sacrificed to idols. Verse 23 says, "But whoever has doubts is condemned if they eat, because their eating is not from faith; and everything that does not come from faith is sin." Evans said, "So whatever decision you make, be able to trust God with it. That's the issue." 
Evans made his comments on the pandemic and the vaccine in the context of highlighting the fact that the past two years have been difficult for many people for various reasons. "In every direction you look in today, we are experiencing a hot mess," he said. Examples include addiction, suicide, abuse, divorce, and the challenges many churches are facing.