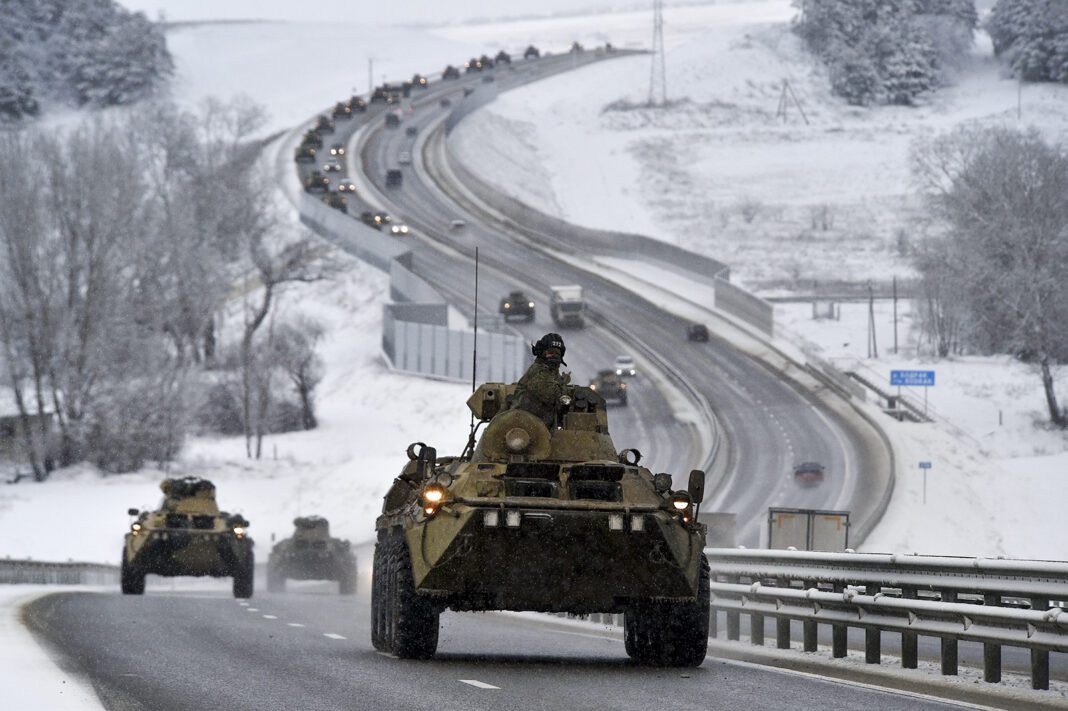 VATICAN CITY (RNS) — Pope Francis on Wednesday decried the "madness" of war as tensions escalate in Ukraine as the leader of Ukraine's Eastern-rite Catholics suggested a visit by Pope Francis could tip the balance toward peace.
"We continue to beseech the Lord of peace so that the tensions and the threat of war will be overcome in favor of a serious dialogue," Francis said at his weekly general audience on Wednesday (Jan. 9).
The pope voiced his hope that the "Normandy Format," periodic talks among Germany, France, Ukraine and Russia, would continue and head off a wider conflict.
"Let us not forget: war is madness!" the pope said.
Ukraine has lived under the shadow of war for eight years, since its powerful neighbor stoked fighting in the Eastern Ukrainian region of Dunbas and invaded, then annexed, Crimea in 2014. Official estimates place the death toll at 14,000 people, with many more internally displaced.
Major Archbishop Sviatoslav Shevchuk, head of the Ukrainian Greek-Catholic Church loyal to the pope in Rome, described his country's situation to Vatican reporters by video link from his home in Kyiv on Tuesday (Jan. 8), saying, "We are basically surrounded by the Russian army.
"We are under attack," he added, stating that Ukraine is "under an eminent and imminent danger.
"Ukraine is now in the geographical, historic, economic and social center of this confrontation between the collective West and Russia," Shevchuk said.
According to the prelate, Ukrainians view Francis as the highest moral authority, no matter their denominational loyalties, in Ukraine, and he believes that a visit by the pope could promote peace far more than any public condemnation. "The people say that if the pope comes to Ukraine the war will end," Shevchuk said, adding that Ukrainians believe that the pontiff would visit as "a messenger of peace" in the war-plagued country.
Francis and the Vatican have avoided singling out Russia as the aggressor in Ukraine. During a general audience in 2015, the pope called for an end of the "horrible, violent fratricide" in the country, dismaying many Ukrainians who view Russia as the main culprit in the conflict.