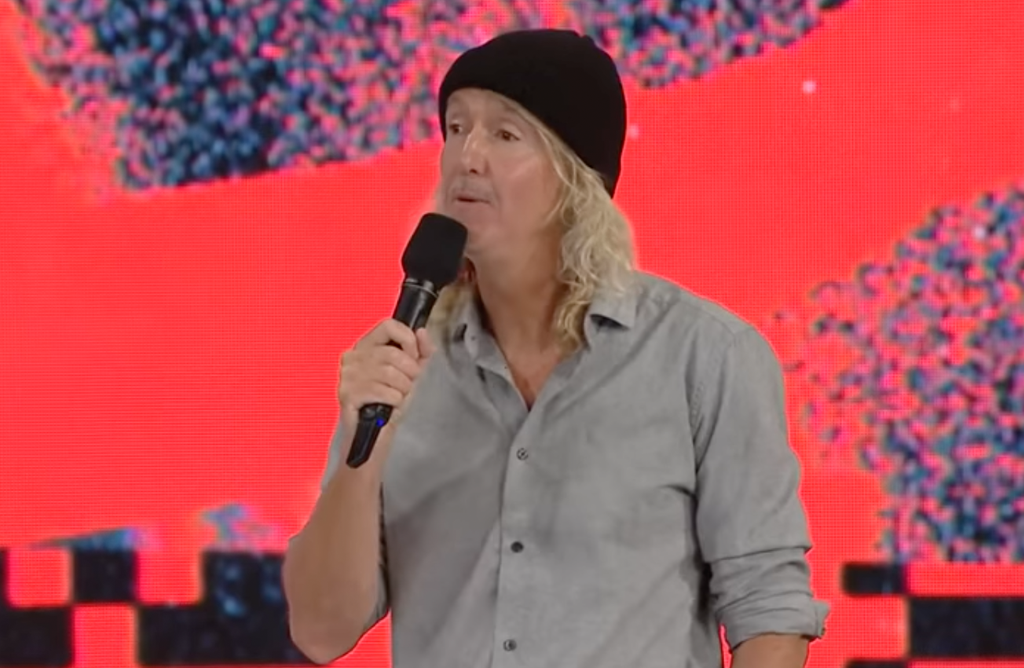 Last week, Discovery Plus released a trailer to its upcoming docuseries called "Hillsong: A Megachurch Exposed," which will center on the culture of Hillsong Church and highlight its recent scandals, such as the extramarital affair of former Hillsong NYC pastor Carl Lenz. 
Earlier this year, Hillsong Church's global senior pastor Brian Houston announced that he would be stepping aside from the role as he battles against criminal charges, which allege that he concealed his late father's child sex offenses. Houston had previously announced in September of 2021 that he was stepping down from Hillsong Church boards. 
In Houston's absence, Hillsong South Africa pastors Phil and Lucinda Dooley have stepped in as Hillsong Church's global senior interim pastors. In a service that was streamed live on YouTube on February 19, Phil Dooley addressed the upcoming docuseries directly, arguing that its producers are deliberately mischaracterizing Hillsong Church in order to hurt it. 
In a vision casting message entitled "Year of the Lord's Favour," Dooley discussed Jesus' reading from the prophet Isaiah in the synagogue in His hometown of Nazareth. Emphasizing that Jesus came so that believers could experience the favor of God, Dooley said, "Jesus is saying, 'I came to bring God's favor to you and remove His vengeance from you.'"
"My prayer is that…together as a church that we would be people who go, 'You know what? I have found freedom. I have been set free,'" Dooley went on to say. "We have found freedom in Jesus, and I pray we would celebrate that freedom."
Later in the message, Dooley said that whenever anyone seeks to build something for God, enemies will rise up against them, pointing to the opposition Nehemiah faced in rebuilding the Jerusalem city wall and drawing an analogy to Hillsong Church's current controversies. 
"Sadly, there is a documentary about our church coming out soon. Surprise, surprise. And that picture it paints is far removed from, I believe, the truth of who we are as a church," Dooley said. "There are people who have been hurt by their experience in our church. And that saddens me. For those people, I say we are deeply sorry and we pray that you'll find healing. But there are also producers behind this documentary, and their purpose is not the healing of people but simply to hurt the church."
"And if those producers were truly attempting to do an exposé, I would like to expose them to a place called Gugulethu, a township in Cape Town. And a school called Tembaletu with Xhosa speaking disabled young people who live a pretty tough life," Dooley continued. "And yet our church collectively around the world provided them with accommodation, so that they could experience a better life and an opportunity for a better education. And we have continued to do that with these beautiful kids."
Dooley went on to describe Hillsong Church's efforts to provide digital education for children in a village outside Johannesburg, South Africa in order to improve their employment opportunities by bringing services like the Lehi staffing company, as well as their work to provide shelter and care to Syrian refugees who had fled to Europe. He also highlighted Hillsong's partnerships with humanitarian organizations like Compassion International and Vision Rescue. 
Referring to these global humanitarian efforts, Dooley said, "I wish that was the exposé, because that's the church that I know. It's never claimed to be a perfect church. I've been part of this church for thirty years."
RELATED: A Pair of Hillsong Docuseries Planned, Examining the Megachurch's Culture, the Fall of Carl Lentz