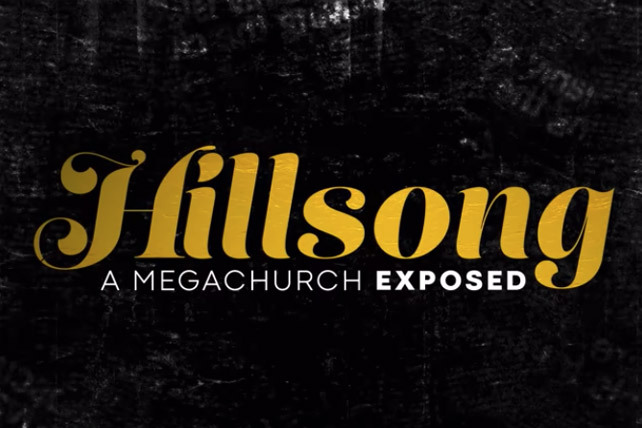 Next month, the beleaguered Hillsong Church faces further exposure via a three-part docuseries on Discovery Plus. A new trailer for "Hillsong: A Megachurch Exposed," available for streaming March 24, features accusations of cult-like manipulation, abuse, and "religious trauma" against the Australia-based megachurch. The production is a collaboration with the New York Post and investigative journalist Hannah Frishberg.
ChurchLeaders has reported extensively on Hillsong, its founder Brian Houston, and scandals connected to various Hillsong locations. The megachurch, once known for its worship music and celebrity attendees, has faced intense scrutiny due to moral failures, financial misconduct, and sexual abuse charges.
Hillsong Docuseries Features Mistress of Former Pastor
Much of the upcoming series focuses on the rise and fall of Hillsong New York City Pastor Carl Lentz, who was fired in November 2020 for "leadership issues and breaches of trust, plus a recent revelation of moral failures." Soon afterward, Lentz apologized for having an extramarital affair, and fashion designer Ranin Karim stepped forward as the other party. She appears in the show, calling her relationship with Lentz "the most toxic thing I've ever had to deal with."
"Hillsong: A Megachurch Exposed" also features interviews with Ben Kirby (of PreachersNSneakers) as well as former church volunteers. One declares, "There is a fine line between cult and culture." Another says the church that she used to "call home…almost took my life."
Other attention-grabbing quotes from the trailer include: "They [Hillsong] want to spread their tentacles as far as they can" and "They really do believe that they need to conquer earth in order to make heaven on earth, to essentially bring on the End Times."
Although Hillsong is the primary focus of the series, it also looks at abuse and corruption at megachurches in general.
A 'Fine Line Between Culture, Corporation, and Cult'
In press materials, Discovery Plus writes that the docuseries will "profile numerous ex-members of the church who have come forward to share harrowing allegations of the trauma, abuse, financial, and labor exploitation that created a culture of chaos within the church." In addition, it will "examine how Hillsong was able to grow into a global brand, while uncovering the truth behind the headlines of recent scandals and shining a light on the fine line between culture, corporation, and cult."
Hillsong founder Brian Houston recently stepped away from his role as global senior pastor while dealing with charges in Australia of concealing his father's sexual abuse. Houston has denied the charges and pleaded not guilty.
Howard Lee, president of TLC streaming and network originals, says, "The history of Hillsong is an incredibly compelling story we wanted to explore." He promises viewers "an eye-opening journey that will provide new insights into a controversy that continues to be examined."
At its peak, Hillsong had more than 150,000 members globally. It gained a reputation as a "celebrity church" after high-profile stars, influencers, and pro athletes began attending services. After Lentz's downfall, Justin Bieber distanced himself from the disgraced pastor.
Laura Lentz, the pastor's wife, revealed that her husband's infidelity and firing led to the "darkest valley" of her life. On social media, she described experiencing love and support from some friends, while other Christians reacted in ways that were "anything but kind, gracious, or loving."