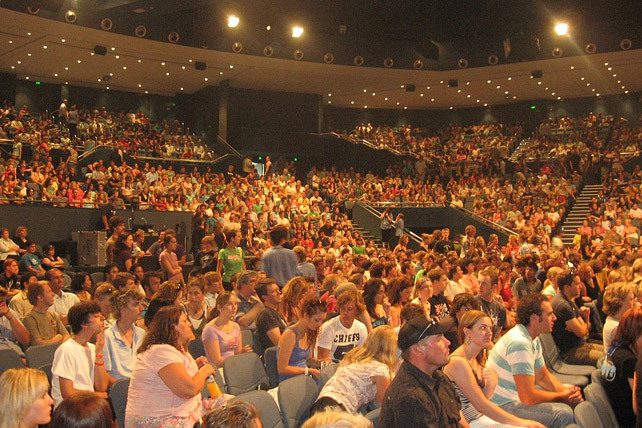 Brian Houston, global senior pastor of worldwide evangelical megachurch Hillsong Church, announced in an email on Friday that he has stepped aside from his role on the Hillsong Church boards so that they may function at full capacity during this season in his life.
The season the pastor is referring to is the charges brought against him by New South Wales (NSW) Police Force for allegedly concealing child sex offenses on August 5, 2021.The offenses were regarding Houston's father, Frank Houston's, sexual assault of a 7-year-old boy during the 1970's. The investigation uncovered that Brian knew of his father's abuse in 1999 and failed to report it to authorities. Houston chose to protect his father's reputation, allowing him to retire quietly, instead of coming forward so proper justice could be served.
According to a copy of Houston's email posted by The Roys Report, the church boards oversee the governance of Hillsong Church's operations, but he assured the church his role as Global Senior Pastor hasn't changed.
Desiring to be fully transparent Houston wanted the church to hear the news of him stepping down from the boards directly from him. "I am still full of vision and know that there is an exciting season ahead for our church," the pastor told the church.
The "devastated" Houston claims he is innocent of the charges brought against him saying, "These charges have come as a shock to me given how transparent I've always been about this matter. I vehemently profess my innocence and will defend these charges, and I welcome the opportunity to set the record straight."
Related article: 'Devastated' Brian Houston Presses on With Preaching in the U.S.
Houston is scheduled to appear in court on October 5, 2021.
Read the entire email posted by The Roys Report below:
Hi Church,
I just wanted to encourage you today. With much of our country still in lockdown there are many people doing it tough. I know our pastors, leaders and CityCare team have been busy ministering to people and helping them in practical ways through these times.
It's important that we all continue to lean in, encourage one another and help each other through this pandemic. The gathering of the saints should never be optional. Together we are stronger.
In John 14:1,27 Jesus said, "Do not let your hearts be troubled…. Peace I leave with you; my peace I give you….Do not let your hearts be troubled and do not be afraid." In these uncertain times, the peace of God is greater than our challenges.
Bobbie and I want to thank you for your prayers over the past few months. We are so blessed to be part of a church that knows the power of prayer and faith. I also wanted to let you know that I've made a decision to step aside from my role on the Hillsong Church boards that oversee the governance of our operations. I did this so that these boards can function to their fullest capacity during this season. This doesn't change my role as Global Senior Pastor. I thought it was important to let our church family know in the interests of transparency, and I wanted you to hear it from me directly.
I am still full of vision and know that there is an exciting season ahead for our church. Can you believe that soon we will be talking about Christmas? A year ago, we certainly didn't expect to be still dealing with lockdowns and restrictions. Let's pray that Australia will turn the corner soon so we can meet together in worship with no barriers.
Let's do everything we can to be in church this weekend whether you are meeting in the room or online.