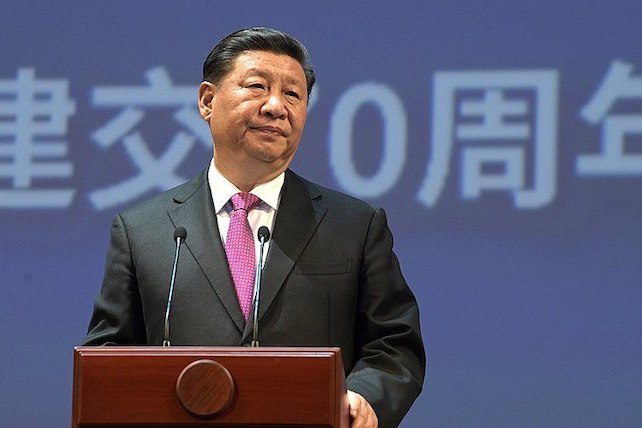 Zhou Jinxia, a Christian woman in northeast China, has been arrested—again—for proselytizing. That comes as no surprise to family and friends, who call her "unbreakable" and "irrepressible."
More than 50 times, Zhou has attempted to share the Gospel message with Chinese President Xi Jinping and his wife, Peng Liyuan. The result? Repeated arrests and detentions—and now a growing notoriety that some people fear could result in longer imprisonment.
Christian Woman Says President Xi Needs God
Using placards filled with Gospel messages, Zhou regularly stands outside a gated area in Beijing where top Chinese Communist Party (CCP) officials reside. Last month, she did so to greet President Xi when he returned from the Winter Olympics, leading to her arrest for "picking quarrels and provoking trouble." Authorities ordered Zhou to return to her hometown of Dalian, where her beef with the government began.
In 2009, local authorities seized and demolished Zhou's house in Dalian without her consent, later turning it into a city square. According to the group China Aid, Zhou and her family members have spent years seeking justice, only to be detained and lose their jobs. In 2014, when Zhou led her church in worship on the site where her house had been located, police reportedly interfered.
Religious liberty magazine Bitter Winter explains that Zhou "took seriously [President] Xi's statements he would fight corruption." So after his 2013 inauguration, she repeatedly wrote to him about her unjust eviction. Because Xi never replied, Zhou "concluded that no solution to China's problem would be possible unless [the president and his wife] would receive God in their hearts."
CCP Cracks Down Harder Every March
Several of Zhou's arrests have coincided with China's annual "Two Sessions" political event. Every March, government leaders gather in Beijing for what International Christian Concern (ICC) labels "essentially a political theatrical showcase highlighting upcoming policy direction." ICC, on its persecution.org website, notes that ahead of this event, "The Chinese government usually intensifies its crackdown against civil society to ensure everything goes on smoothly without accident."
In March 2015, Zhou's evangelism attempts landed her in detention for 10 days. Arrests for similar charges ("disturbing social order") led to detentions again in March 2016 and March 2018. On her placard, Zhou writes about God's love and the need to repent. "God loves the people of the world and is calling out to Xi Jinping and Peng Liyuan," read one sign. Its message continued, "Atheism nurtures sin and brings down the people. The Kingdom of Heaven is at hand; you should repent."