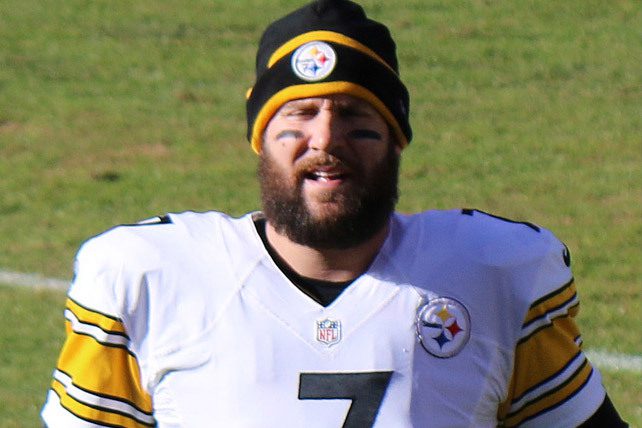 After 18 seasons as quarterback of the Pittsburgh Steelers, Ben Roethlisberger is moving forward with retirement plans that include "more and more discipleship." Last week, the NFL great revealed details about those plans when he spoke at the Ignite Men's Conference and on the "Sports Spectrum" podcast.
Roethlisberger, a two-time Super Bowl champion, played his final football game in January. Afterward, he said, "I'm going to do everything I can to be the best husband and father I can be, and try and expand God's Kingdom." Now the former QB, who turned 40 earlier this month, shares how he'll help other men be their best too.
Ben Roethlisberger: People Need Father Figures 
Expanding God's Kingdom can mean a lot of things and can lead in many directions, Roethlisberger tells "Sports Spectrum." The variety of discipleship options adds excitement to living for Jesus, he says. Now he can spend more time helping his children learn about their faith and meeting with young players to share his experiences.
Plus, Roethlisberger recently bought farm property just one mile from his family's house. The plan, he says, is to turn that land into a father-son retreat that builds and strengthens family connections. Features will include hiking trails, 12 horses, fishing, fruit trees, chickens, and honeybees, he says, so dads and sons of all ages can spend time together outside.
Two things often missing in today's society, says Roethlisberger, are father figures and outdoor experiences. "People need to get back outside and understand the beauty that God created," says the athlete, who calls himself a "huge outdoorsman."
The 100-year-old farmhouse that Roethlisberger's wife, Ashley, is remodeling will be available for a variety of uses, he says. He's also building a house on that property for his own parents, with whom he's very close.
Big Ben's Foundation Now Has a Family Focus
Previously, the Ben Roethlisberger Foundation helped police and fire departments obtain service dogs for their K-9 units. Last week, the former QB, nicknamed "Big Ben," announced that the foundation will transition to become the Roethlisberger Family Foundation, with an emphasis on connecting families.
Roethlisberger, who grew up in a Christian home and was baptized as an infant, decided to get rebaptized several years ago to show his kids and "the world…that I'm living for Jesus." Although his three children have been dedicated, they haven't yet been baptized, he says, because that's their decision to make.