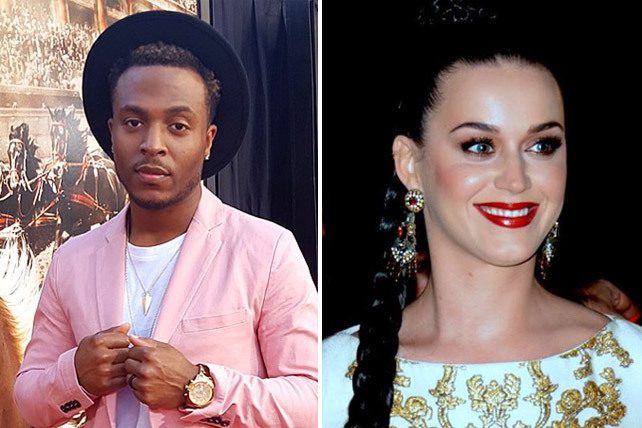 After eight years of litigation, the song "Dark Horse" by Katy Perry has prevailed in a copyright infringement case. Earlier this month, a federal appeals court ruled that the pop star didn't have to pay $2.8 million in damages to a Christian musician who sued her.
Back in 2014, Christian hip-hop artist Marcus Gray (whose stage name is "Flame") alleged that Perry's 2013 hit had numerous similarities to his 2008 release "Joyful Noise." In 2019, a federal jury awarded Flame $2.8 million in damages, which a district court later voided.
Gray's team appealed, but on March 10, the U.S. Court of Appeals for the Ninth Circuit ruled 3-to-0 for Perry, saying "the jury's verdict finding defendants liable for copyright infringement was unsupported by the evidence." Unless the Supreme Court gets involved, the case is now over.
Flame vs Perry: Music Experts Weighed in on Song Similarities
For its ruling, the California-based Ninth Circuit focused on "ostinato," or a repeated pattern of musical notes. Although the patterns in both songs have similarities, it said, the overlapping portion "consists of a manifestly conventional arrangement of building blocks." And "allowing a copyright over this material would essentially amount to allowing an improper monopoly over two-note pitch sequences or even the minor scale itself."
During the jury trial, a musicologist had testified on behalf of Flame that the two songs had "five or six" musical similarities. After this latest ruling, the Christian artist's attorney, Michael Kahn, expressed disappointment, refuting the "notion that this simple, original, and clearly distinctive eight-note melody can't be protected by copyright." That "runs contrary" to distinctive musical openings, he said, citing examples such as Beethoven's 5th Symphony.
Flame also claimed that "Joyful Noise" was "irreparably tarnished by its association with the witchcraft, paganism, black magic, and Illuminati imagery evoked by the same music in "Dark Horse." Perry and her co-authors denied ever hearing "Joyful Noise," saying they didn't listen to Christian music. But Flame's team argued it was widely played, noting that the album it was on received a Grammy nomination.
Christian hip-hop artist Lecrae, who was featured on "Joyful Noise," eventually dropped his name from the lawsuit, saying, "It's my guy Flame's song."
Copyright Infringement Cases Are on the Rise
Lawsuits of this nature are increasingly common, say experts, partly due to the availability of songs on streaming services. Law professor Christopher Buccafusco tells the Wall Street Journal that lesser-known artists have little to lose by suing big-name musicians. Even if they don't win damages, the artists can attract publicity and boost their streaming views (and fan base) via litigation.