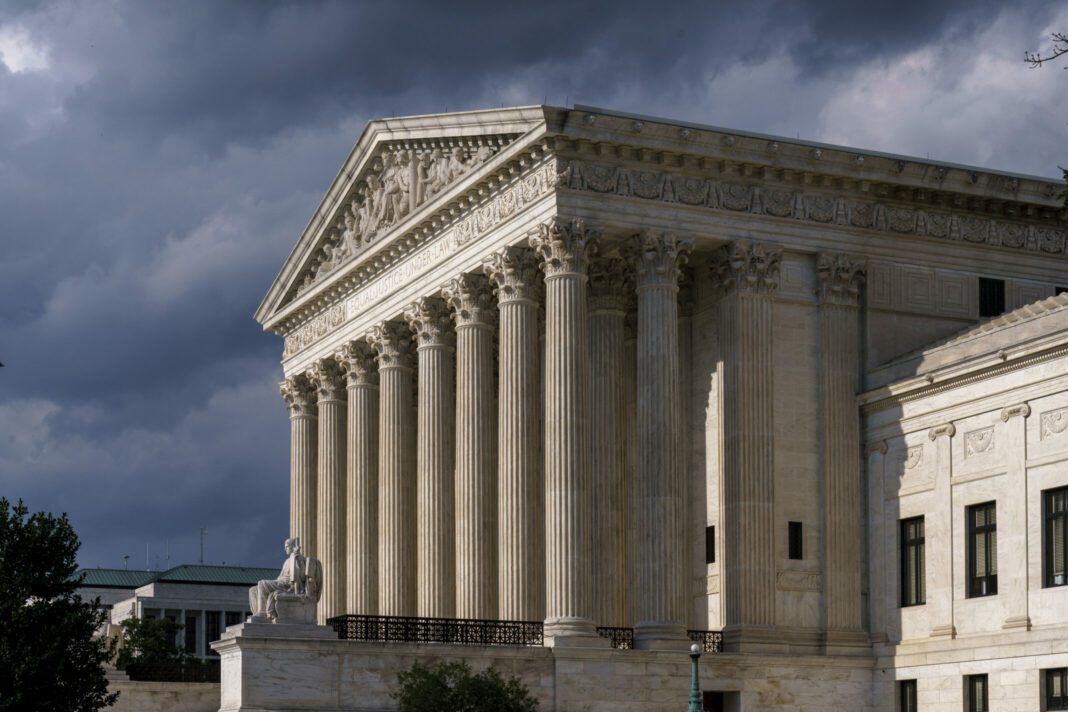 WASHINGTON (BP) – Southern Baptists at national, state and local levels commended the U.S. Supreme Court's ruling Thursday (March 24) in support of a condemned Texas inmate's request to have his pastor lay hands on and pray aloud for him when he receives a lethal injection.
In an 8-1 opinion, the high court said John Ramirez, who was convicted of a 2004 murder, "is likely to succeed in showing [the state's] policy substantially burdens his exercise of religion." Ramirez had sued Texas prison officials for refusing to permit Dana Moore, pastor of Second Baptist Church in Corpus Christi, to minister to him as requested when he is executed.
With only Associate Justice Clarence Thomas dissenting, the Supreme Court reversed a decision by the Fifth Circuit Court of Appeals in New Orleans and returned the case to federal court. That court should issue an injunction requiring the state to grant Ramirez's request if prison officials continue to refuse to allow Moore to touch and pray audibly for him at a rescheduled execution, the high court said in its opinion written by Chief Justice John Roberts.
"This is a significant affirmation of religious liberty," said Brent Leatherwood, acting president of the Southern Baptist Ethics & Religious Liberty Commission (ERLC). "The Supreme Court affirmed that religious freedom does not end at the execution chamber door.
"In the majority opinion, the court provided significant guidance about how this case should be handled moving forward," Leatherwood said in an ERLC news release. "The state of Texas should accommodate Mr. Ramirez's sincere requests based on his religious beliefs and allow Pastor Moore … to minister to Mr. Ramirez in his final solemn moments of life."
RELATED: Death Row Inmate Sues for Pastor's Touch During Execution
Tony Wolfe, associate executive director of the Southern Baptists of Texas Convention, called the decision "a win for religious liberty."
"Baptists have long confessed their conviction toward 'full freedom in the pursuit of spiritual ends,' noting that such religious liberty 'implies the right of free and unhindered access to God on the part of all men' (The Baptist Faith and Message 2000, the SBC's confession of faith)," he said in written remarks.
"Even those among us who are convicted of the most heinous of crimes are to be cared for and ministered to by religious officials at their request and upon the church's agreement," Wolfe said. "A pastor's presence and spiritual ministry at the moment of death [are] among the most solemn of ministerial occasions."
Moore told Baptist Press, "It is a blessing that if John does receive a date and if he is executed, that at least I'll be able to hold his hand [or otherwise touch him] and pray" with him.
It also is a blessing "from the precedent that we can practice our faith, even in the death chamber," he said. "[A]s a Baptist, that's important, to be able to practice our faith where and when we need to be allowed to do so. There's nothing compelling to keep us from doing that, even in the death chamber."
Though, Moore said, "the downside is this opens up the opportunity" for him to receive a new date for execution.