The Secretariat spoke with the bank's general director, Gian Franco Mammì, to salvage the situation, Carlino testified, but to no avail. On July 2, the Vatican bank flagged the "suspicious" loan request to Vatican prosecutors, who launched an investigation.
What happened between May and July of 2019 that made the Vatican bank step back from the deal remains a mystery. "The substitute asked for information" on Mammì, Carlino said, "and following the weirdness of the loan that was granted and then denied, asked (Domenico) Giani, then the commander of the Vatican gendarmes, to run some checks."
In addition, Luciano Capaldo, an architect who acted as a consultant to the Secretariat of State on the London deal, requested surveillance on the higher-ups at the Vatican bank, according to testimonies by both Carlino and Capaldo.
People "at the Secretariat of State and Monsignor Carlino especially wanted information on Torzi," Capaldo told Vatican prosecutors in leaked video of interrogations by prosecutors. He told the investigators that he had watched surveillance footage "sometimes even with the substitute."
In September 2019, after the deal with Torzi was concluded, Pena Parra asked for "a dossier on Torzi from the Italian secret service," Carlino said. Carlino admitted he had asked for surveillance of Giovanni Boscia, currently the chief financial officer at the bank, stating that the Secretariat suspected he may have had a previous relationship with Torzi or the original owner of the London property, Raffaele Mincione.
Asked by Vatican judges about cellphone messages suggesting he had "a gentleman" followed, Carlino said the chat referred to Giuseppe Milanese, a longtime friend of Francis who had handled the initial negotiations with Torzi. The Secretariat, Carlino said, was concerned that Milanese was also "in cahoots" with Torzi.
RELATED: Vatican's former financial watchdog said he had no oversight of London realty deal
The suspicions between the Vatican bank and the Secretariat of State may be traced to a power struggle between Becciu and Cardinal George Pell, the Australian prelate whom Francis appointed to push through financial reforms in 2014, reforms that Becciu fought.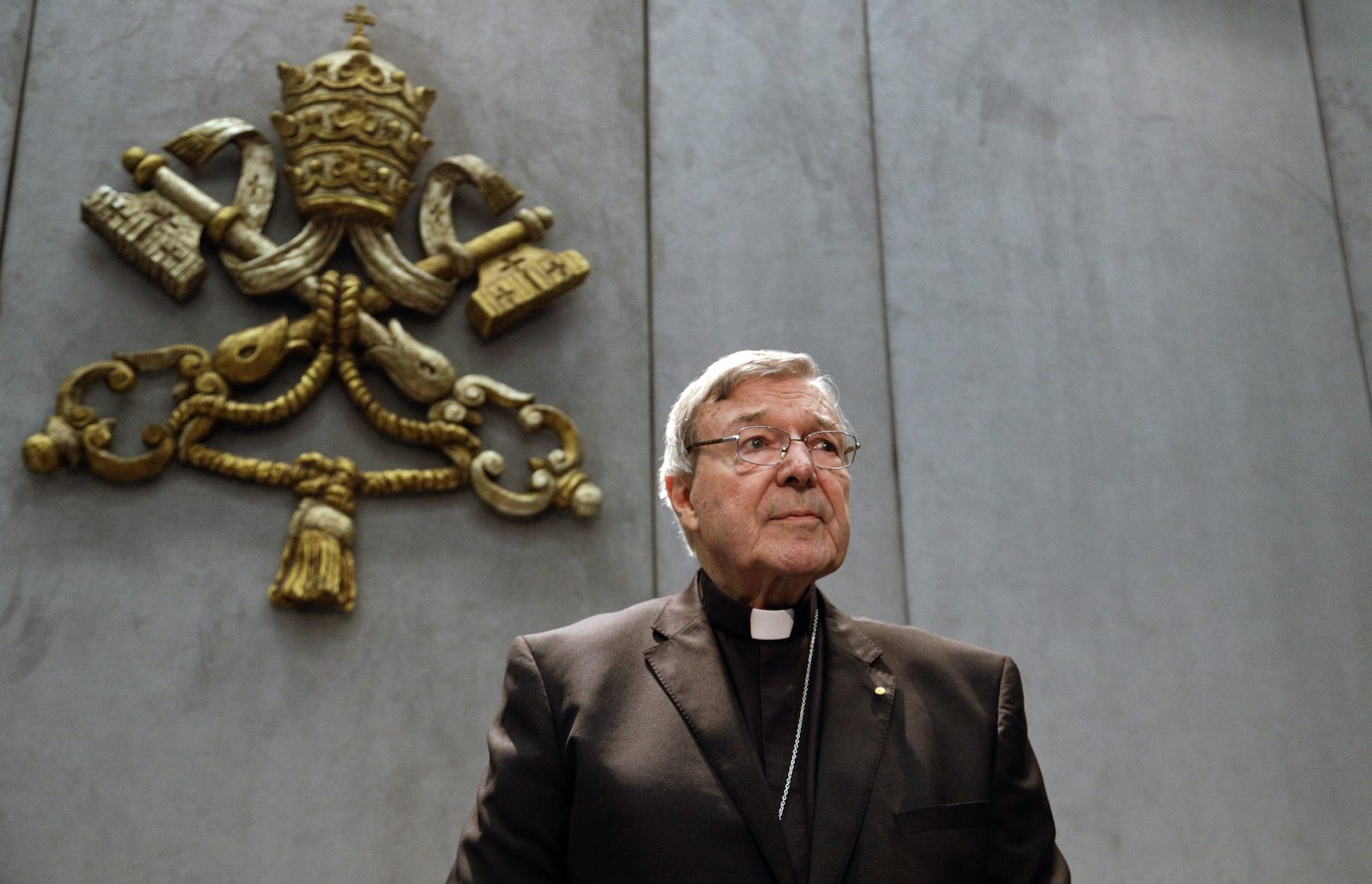 Pell and the Vatican bank's president had pushed hard to create an investment company based in Luxembourg that would have pulled the Catholic institution's often troubled financial infrastructure into the globalized economy of the 21st century.
But Francis shot the plan down, warning in a homily at the Vatican, "When organizations take first place, love goes down and the church, poor thing, becomes a NGO and that's not the way."
Pell's time as secretary for the economy at the Vatican was cut short in 2017 when he was summoned to Australia to answer charges that he sexually abused minors. He was acquitted on appeal in April 2020, but by then his tenure at the Vatican had expired. Becciu has denied rumors that he had a hand in the accusations against Pell.