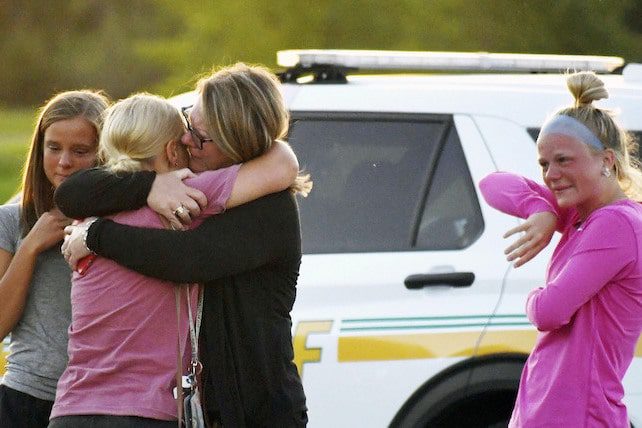 Just as President Joe Biden was wrapping up Thursday's prime-time speech about gun violence, another shooting claimed innocent lives. Two female college students were killed in the parking lot of Cornerstone Church, a large congregation in Ames, Iowa.
Ames is home to Iowa State University, which both victims attended. Cornerstone has strong ties to the school; in fact, it's a 1994 church plant of an ISU college ministry called The Salt Company. Cornerstone's college ministry has kept that name, and The Salt Company was holding its first summer event Thursday evening.
Cornerstone Church Shooting Was a Domestic Incident, Say Authorities
At a press conference today (June 3), law enforcement officials identified the victims as 22-year-old Eden Montang and 21-year-old Vivian Flores. A third woman who was with them was able to escape unharmed.
Authorities identified the alleged shooter as 33-year-old Johnathan Lee Whitlatch, who had been in a relationship with Montang. After she broke up with him, officials said, Whitlatch allegedly harassed Montang, who obtained a restraining order against him.
Based on the initial investigation, officials say Whitlatch used a 9mm handgun and purchased ammunition just one hour before the incident. He died on the scene, apparently of a self-inflicted gunshot wound.
Church and community members say they're in shock that a shooting could occur outside an Iowa church. "It's unbelievable, honestly," says Kacey Pierce, who arrived for Thursday's gathering after the shooting occurred.
Scott, a church member who gave only his first name to a local reporter, said he prayed with a student who had performed CPR on one victim. "It's just hard to comprehend," he says of the incident.
Cornerstone Church Pastor: 'We Are More Than Saddened'
In a statement posted on the church's website and social media, Pastor Mark Vance wrote: "We are more than saddened by the events that transpired. Our hearts break for all involved, and we are praying for everyone affected, especially the family of the victims. Our Ministry staff are available to support all those impacted."
Vance thanked the first responders and invited "anyone interested" to attend a prayer service Friday morning, either in-person or online. He quoted Scripture, writing: "Psalm 34:18 says, 'The Lord is near to the brokenhearted.' Right now, we are brokenhearted and we need God to draw near to us."
Iowa Gov. Kim Reynolds said in a statement: "Tonight's act of senseless violence took the lives of two innocent victims at their place of worship. We ask that Iowans pray for the victims and their families, the members of Cornerstone Church, and the entire Ames community."
Capt. Nicholas Lennie of the Story County Sheriff's Department said Thursday's shooting was "a very tragic event for our community, but I think also nationwide as we experience the violent incidents nationwide it only seems to increase."