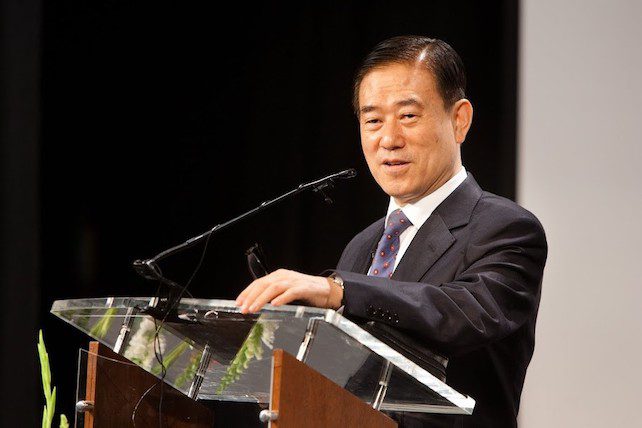 (RNS) — The company that owns Newsweek magazine has filed suit against its former owners and the religious leader David Jang, seeking to recoup millions of dollars in losses incurred under previous leadership.
The lawsuit, filed in New York state court this week, targets IBT Media, which owned Newsweek from August 2013 to September 2018. According to the filing, Newsweek's current owner, NW Media Holdings Corp., is seeking to enforce IBT's "contractual obligation to indemnify NW Media Holdings for the multi-million-dollar losses incurred as a result of IBT's former mismanagement of Newsweek."
IBT bought Newsweek in 2013, after a failed reboot led the company to end print publication. The sale was controversial at the time due to IBT's ties to Jang, who founded Olivet University, a small Christian school in San Francisco, during the early 2000s. A native of Korea, Jang once worked for a seminary run by the Unification Church, according to Christianity Today. He and his followers also founded The Christian Post, among other media properties.
RELATED: DA adds evangelical university to fraud case against Christian Post owners
The complaint alleges IBT, owned by Etienne Uzac and Johnathan Davis, is part of a network of organizations and businesses associated with a religious group, known as "the Community," that is overseen by Jang.
These various businesses all have close relationships. Tracy Davis, a dean and former president of Olivet University, is married to Johnathan Davis, CEO of IBT Media, and a co-owner of Newsweek. William Anderson, the former publisher of The Christian Post, served on the board of Olivet.
"Although Jang does not formally own or have official roles at many of the companies in the Network, he exercises authority over their operations and uses them for his, and the Community's, personal benefit," the lawsuit claims.
Newsweek's lawyers also accuse Jang of encouraging members to "engage in fraudulent schemes to garner financing" and coercing those same members to "use funds from the various entities to fund the Network as a whole."
Citing a Community insider, Newsweek's lawsuit alleges IBT's association with Jang and his affiliates amounts to a legal "alter-ego," claiming that seemingly independent entities are in fact the expression of one individual or group.