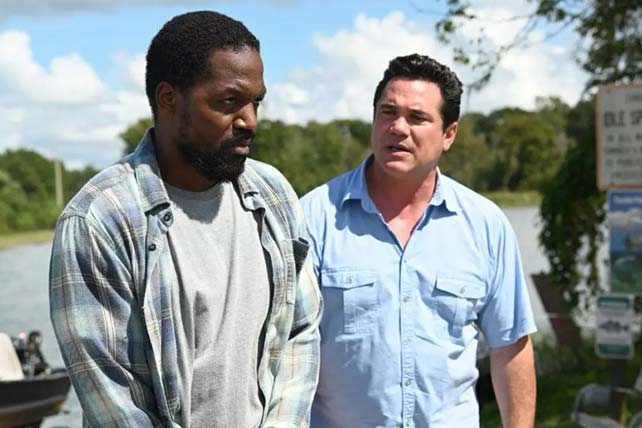 LEESBURG, Fla. (BP) – Love, listen and love again. That's the formula Christian actor T.C. Stallings of "War Room" fame uses in describing the journey of agape love depicted in his latest film, "No Vacancy."
In the true story of the ministry of First Baptist Church of Leesburg, Fla., Stallings plays real-life Cecil Johnson. He enters the film as a gun-wielding drug dealer, crack cocaine addict and former prisoner without a home, but by movie's end is a sober, born-again business owner, deacon and leader of First Leesburg's 12-step recovery ministry.
"I hope that when people see Cecil, they see the Cecils that are in their neighborhood or on their blocks that they may or may not drive by every single day," Stallings told Baptist Press. "And some people don't even want to do anything to help them, and other people want to help them, but maybe they are hesitant or don't feel like they have any answers for them, like the problem is just too big.
RELATED: First Leesburg's 'No Vacancy' Exhorts Churches to 'Stay on Mission'
"There are other people who probably don't even like the homeless and hungry and strung out on drugs to even be in their neighborhood. And a lot of those types of people are reflected in this film."
No Vacancy is the 2008 story of First Leesburg's struggles and triumphs in buying a blighted motel adjacent to its downtown campus and converting the property into housing for the homeless. The motel is now Samaritan Inn, one of many outreaches through nonprofit Christian Care Center founded by First Leesburg and supported by many area churches.
Stallings sees in No Vacancy the potential to change the way many approach godly love.
"I'm hoping that for people in the real world that are seeing this in their neighborhood, when they see what can happen when you just simply take time to love somebody, listen to their problems, and them love them again," Stallings told Baptist Press. "But this time you're going to love them the way that the Lord leads you to love them, that it could change that person's life. And then that person change the lives of so many others, because that's exactly what happens in this film."
No Vacancy marks the first time Stallings portrays a real-life character. Cecil suffered poor opportunities and poor choices. By the time he first met his earthly father, according to the story, the older man's body lay in a basket for burial. Cecil's struggles are captured in his mother's impassioned prayer petitioned in their Florida home as he smokes crack in another.
RELATED: Tiny Cottages, Compassion Tackle Homelessness in Church-Community Partnership
"I buried three boys, I ain't letting this one go. The devil has a strong hold on him. It's going to have to be You to break the devil's knuckles," Cecil's mother pleads. "Please, please Lord."
Cecil ministered  at First Leesburg until his death in 2019.
Moviegoers have seen Stallings as the hellbent gangster T.J. in 2011's "Courageous," the repentant husband Tony to Priscilla Shirer's character in the blockbuster "War Room" and a dependable, faithful assistant pastor in 2017's "A Question of Faith." Stallings also is detective Tre Millwood in the faith-based crime drama Vindication.