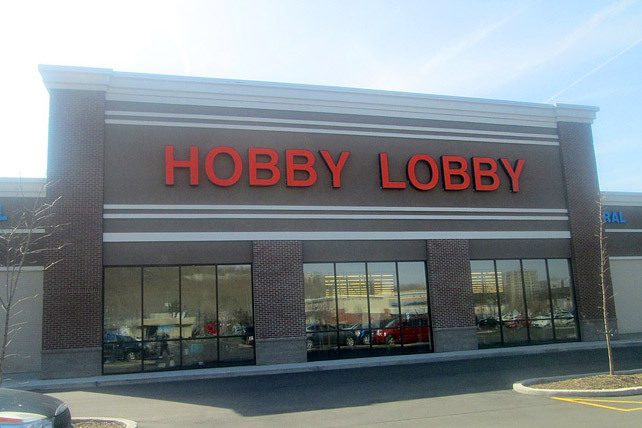 David Green, founder and CEO of Hobby Lobby, has announced that he will be giving away ownership of his company and that he is doing so out of a desire to be a good steward of what God has given him. 
"In the mid-1980s I went through a period where I'd grown proud thinking that I had the Midas touch—and I nearly lost the business," writes Green in an op-ed for Fox News titled, "My decision to give away ownership of Hobby Lobby: I chose God." "God had to show me that He was the one who granted success. The Bible says in Deuteronomy 8:18 that it's God who gives us the power to make wealth. In that vein, I'd encourage every leader to consider their source of truth. What is the basis upon which they make decisions? Is it just themselves, or even a leadership team?" 
David Green: God Is the True Owner of Hobby Lobby
Popular arts and crafts chain Hobby Lobby has its roots in a decision David Green and his wife, Barbara, made in 1970 when they took out a $600 loan to sell miniature picture frames out of their home. They opened the first Hobby Lobby store two years later. 
"I don't think anyone would have bet on us to become successful," writes Green. "But from the very beginning our purpose was to honor God in all that we did. We worked hard and God gave the results. As we were blessed by God, we saw it as a great privilege to give back. We've been able to provide hope through supporting ministries and planting churches all over the world."
According to the Hobby Lobby website, the chain now has over 900 stores and "is the largest privately owned arts-and-crafts retailer in the world with over 43,000 employees and operating in 47 states." 
Hobby Lobby's mission to serve others has helped Green to see himself as a steward of the company, instead of its owner. "God was the true owner of my business," he said. It is because Green sees himself as a steward and not an owner of Hobby Lobby that he believes it is his responsibility to take care of his employees by paying them a minimum wage of $18.50 per hour, closing by 8 p.m. during the week, and not opening for business on Sundays. 
"As an owner, there are certain rights and responsibilities, including the right to sell the company and keep the profits for yourself and your family," says Green. But he became uncomfortable with this idea as Hobby Lobby grew increasingly successful. When he envisioned passing ownership of the company to his children and grandchildren, "it didn't seem fair to me that I might change or even ruin the future of grandchildren who had not even been born yet."