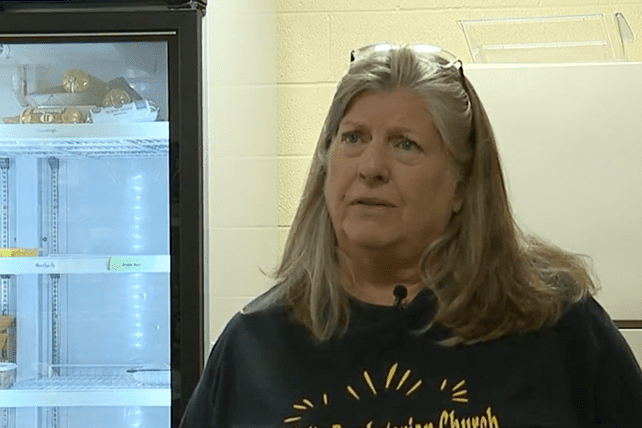 Vandalia Presbyterian Church, a small congregation located in Greensboro, NC, dedicates the first and third Wednesday of the month to providing a food pantry and clothing closet to those in the community who have need. Unfortunately, when they open up their doors this week, they will be doing so without any fresh meat to provide. 
Over the weekend, thieves broke into the church and stole meat designated for the food pantry, the selection of which varies from month to month but typically includes chicken, ground beef, and sometimes bacon, sausage, or even steak. 
As food prices continue to increase throughout the nation as a result of inflation, providing a food pantry has taken an increased measure of generosity. A blow like this theft makes it all the more difficult. 
RELATED: Churches Adjust As Talk of Recession, Inflation Impacts Ministry Costs
The intruders also reportedly left behind an expensive mess, breaking a window and damaging other parts of the building. They took roughly $800 worth of meat, also stealing a computer connected to the Second Harvest Food Bank, which helps supply the church's pantry and has access to food distribution reports. 
Though the congregation is only 20 in number, with the youngest member being 65 years old, they regularly serve over 100 people in the community. This is the highest demand the pantry has experienced since 2009, as the number of people utilizing their services has roughly doubled. 
"It's wrong," volunteer Joe Gardner told a local Fox affiliate. "It's wrong, that is all I can say."
Lynn Gardner, who places orders for the food pantry supplies, told Greensboro News and Record, "They aren't taking it from me or the church members. They are taking it from the people who really need it."
Gardner also noted that the thieves were "definitely choicy" in what they stole, speculating that they "may be trying to sell it."
RELATED: The Nun Who Became a Star Shares Her Wisdom in New Book of Letters
The congregation is heartbroken, as providing these services to the community is one of the reasons they have opted not to sell their building and close their doors. Despite having an air conditioning unit that has been broken for years, the congregation has offered the $300 in its bank account to help replace some of the meat.