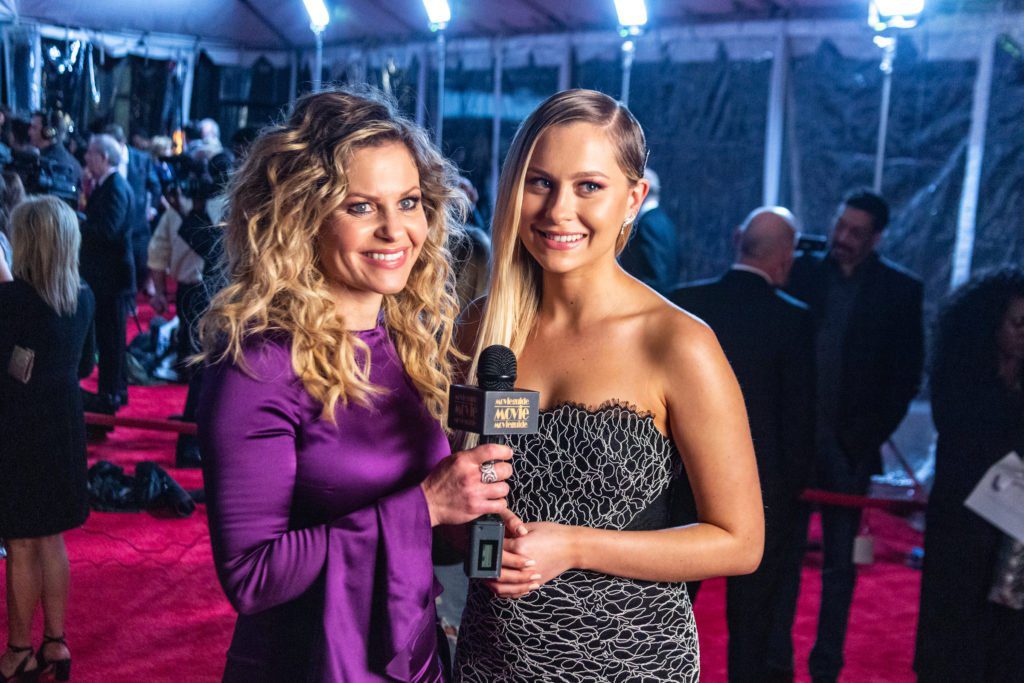 Former Hallmark movie and "Full House" star Candace Cameron Bure is taking heat for implying that her new cable channel, Great American Family, is unlikely to feature same-sex couples. Bure is known for being vocal about her Christian faith, and her comments have provoked criticism from fellow celebrities, including JoJo Siwa, with whom Bure recently resolved a public conflict.
"Honestly, I can't believe after everything that went down just a few months ago, that she would not only create a movie with intention of excluding LGBTQIA+, but then also talk about it in the press," said Siwa in an Instagram post Tuesday. 
Candace Cameron Bure's Vision for Great American Family
After spending over 10 years with Hallmark, Candace Cameron Bure announced in April of this year that she was leaving the Hallmark Channel to join Great American Family, a channel launched in 2021 by Bill Abbott. Abbott, who has worked with Bure professionally for 15 years, founded Great American Family after leaving his position as the president and CEO of Crown Media, Hallmark's parent company. He is now chief executive of Great American Media, which oversees his new channel. Bure is chief creative officer with Great American Family and told Variety that in her executive role, she has a say in conversations that impact "the network as a whole."
In a Nov. 14 article in The Wall Street Journal (WSJ), Bure explained why she was drawn to Great American Family. "My heart wants to tell stories that have more meaning and purpose and depth behind them," she said. "I knew that the people behind Great American Family were Christians that love the Lord and wanted to promote faith programming and good family entertainment." Regarding Hallmark, Bure said, "It basically is a completely different network than when I started because of the change of leadership." 
Hallmark will release its first movie featuring an LGBTQ love story, "The Holiday Sitter," on Dec. 11. When WSJ asked Bure if Great American Family will move in a similar direction, she said, "I think that Great American Family will keep traditional marriage at the core." 
Regarding his thoughts on the matter, Abbott said, "It's certainly the year 2022, so we're aware of the trends. There's no whiteboard that says, 'Yes, this' or 'No, we'll never go here.'" 
Celebrities Respond to Candace Cameron Bure
JoJo Siwa rose to fame after appearing at age 9 in Lifetime's "Dance Moms," a reality show that followed children as they trained and competed in competitive dance. She also came out as LGBTQ early in 2021. Siwa called Bure's remarks "rude and hurtful to a whole community of people."
Siwa's fellow "Dance Moms" alumna Maddie Zieglar commented, "go off jojo!!!!!!!" while Bure's "Full House" and "Fuller House" co-star Jodie Sweetin told Siwa, "You know I love you ❤️❤️." Siwa and Bure made headlines in July after Siwa called Bure the "rudest celebrity" she has met. Bure later said the two had talked and resolved the conflict. 
"One Tree Hill" actor Hilarie Burton Morgan, also a Hallmark movie star, called Bure a "bigot," adding, "I don't remember Jesus liking hypocrites like Candy. But sure. Make your money, honey. You ride that prejudice wave all the way to the bank."  Morgan also called Abbott, Bure and Great American Family "disgusting." [Editor's note: The previous link contains language some may find offensive.]