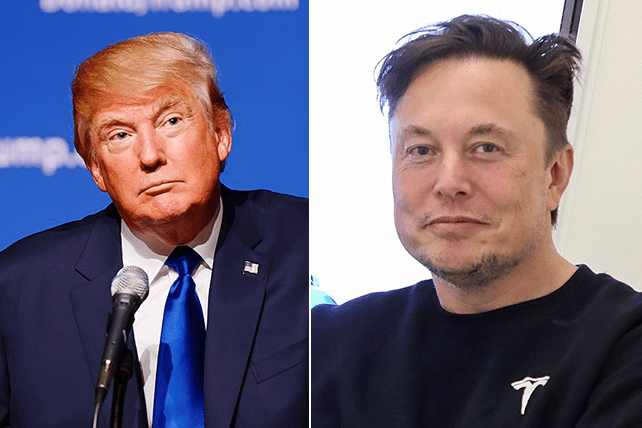 A number of controversial Twitter users have had their permanent bans from the platform lifted under the leadership of Elon Musk, who purchased the tech giant and took control as its CEO at the end of October. Among those users is none other than former president Donald Trump.
When he first took over Twitter, the often enigmatic entrepreneur promised that no decisions regarding high profile bans would be made until a diverse and unbiased content review board had been formed. However, much has changed since that time, and Musk is apparently evolving his strategy as he goes. 
During the opening weeks of Musk's tenure as CEO, more than half of the company's employees have been laid off, fired, or have resigned in protest. One such departure unfolded on the platform itself, as Musk apparently fired an engineer who publicly disputed something Musk said in a tweet. 
Among the controversial figures Musk has allowed to rejoin the platform are Jordan Peterson, The Babylon Bee, Andrew Tate, James Lindsay, Kathy Griffin, and Kanye West, some of whom had been permanently banned for content that was deemed as either racist or hateful toward the LGBTQ community. 
Griffin was banned after impersonating Elon Musk and tweeting in his name on the platform. 
Trump, arguably the highest profile Twitter user for whom a permanent ban has been lifted, had been banned following incendiary tweets and actions that contributed to the violent riot at the U.S. Capitol Building on January 6, 2021.
While many expected that Trump's account would be reinstated on a Musk-controlled Twitter, as Musk previously characterized the ban as "flat-out stupid," the manner in which the final determination was made was somewhat unorthodox. 
On Friday (Nov. 18), Musk posted a Twitter poll asking his followers whether the former president should be reinstated. After over 15 million votes, the final result was that 51.8% of the Twitter users who voted wanted Trump's ban to be lifted. 
Honoring the poll result, Musk later tweeted, "The people have spoken. Trump will be reinstated."
"Vox Populi, Vox Dei," Musk added, a Latin quotation that translates to "The voice of the people is the voice of God." 
RELATED: 'Sure. I'll Be Saved. Why Not?': Elon Musk Discusses His Work, Life, and Faith With the Babylon Bee
A number of people were quick to point out the fuller context of the quotation from which the Latin phrase likely originated, which appeared in a letter from theologian and archbishop Alcuin to Holy Roman Emperor Charlemagne in 798.