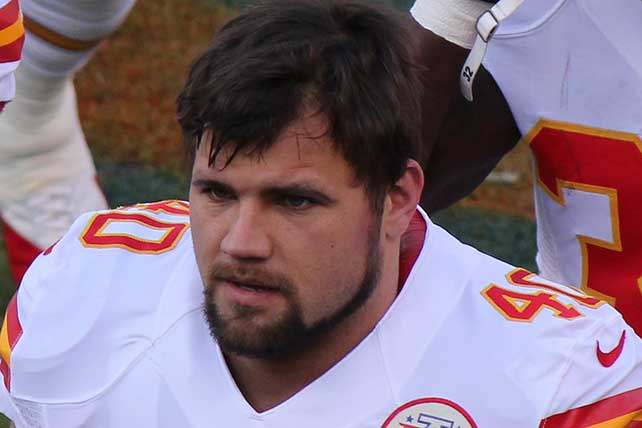 On Wednesday (Jan. 4), former University of Arkansas and NFL running back Peyton Hillis was hospitalized after rescuing his child, along with the child of a relative, from drowning in the ocean off the coast of Pensacola, Florida.
An incident report released by the Escambia County Fire Rescue revealed that "Pensacola Beach Lifeguards and Escambia County EMS responded to a water rescue off Portofino Drive on Pensacola Beach."
When they arrived, first responders saw one swimmer, who has now been identified as Hillis, in distress. A couple of lifeguards and a firefighter rescued Hillis on their jet ski. Hillis was transported by helicopter to a nearby hospital, while another adult was transported by ambulance.
Another report disclosed that Hillis swallowed a large amount of salt water. Medical personnel are working to get the fluid out of his lungs, as well as to restore kidney function.
RELATED: ESPN Analyst Dan Orlovsky Prays for Damar Hamlin on Live TV—'Maybe This Is Not the Right Thing To Do, but I Want To'
Hillis' uncle (Greg) provided an encouraging update on Thursday, sharing that his nephew was recovering. Nevertheless, he asked for continued prayers.
"I just wanted to let everyone know on Razorback Nation (University of Arkansas) that Peyton is doing better," he said.
"He's still in intensive care and having some problems with his kidneys and his lungs but the doctors say he is improving," Hillis' uncle continued. "I just wanted to head off any rumors that may be started. I'm sure he would want everyone to know that he appreciates all of the prayers being thrown up on his behalf!!!"
Many players, coaches, team owners, and fans are calling Hillis a hero on Twitter for his life-saving actions.
Former NFL defensive safety and current ESPN NFL analyst, Ryan Clark, tweeted, "Man, just learned the news of Peyton Hillis. What a hero he is. Saving his kids from drowning is something fathers get. He risked his life for his babies. Man I pray he finds a a way back to his family. He deserves to see them grow. #PrayersUpForPeyton"