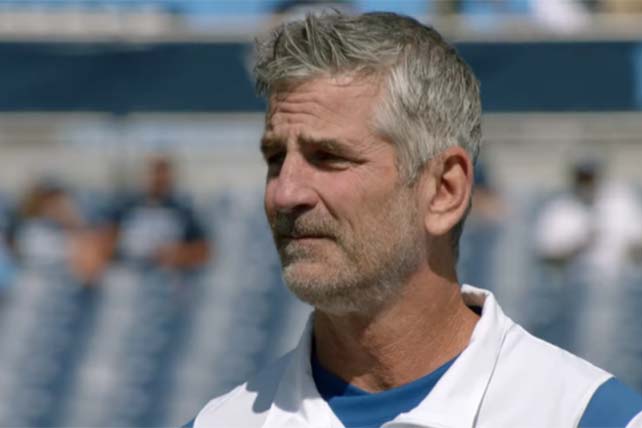 NFL head coach Frank Reich is returning to Charlotte, North Carolina, to coach the Carolina Panthers, a city where he pastored until 2007 when he left to coach in the NFL.
Last year, Reich was let go the head coach from the Indianapolis Colts (2018-22) after a week 9 loss to the New England Patriots. The loss brought the Colts to a 3-5-1 record for the year and Reich's overall career record as the team's head coach to 40-33-1.
Before becoming becoming the Colt's head coach, Reich helped lead the Philadelphia Eagles to a 2017 Super Bowl win as offensive coordinator against the Tom Brady led New England Patriots.
The 61-year-old Reich is heading back to the team he where started as quarterback in 1995, which was the Panther's inaugural season. Reich was the quarterback to throw the franchise's first ever touchdown, which took place against the Atlanta Flacons. Reich threw for 329 yards and 2 touchdowns in a 17-20 loss and was replaced at the quarterback position by Kerry Collins in week 3 after failing to register a win.
After retiring following the 1998 NFL season, Reich attended Reformed Theological Seminary (RTS) and received his Master of Divinity degree.
RELATED: NFL Coach Frank Reich Preaches During News Conference, Quotes Worship Song
Reich served as the president of RTS Charlotte until from 2003 to 2006 and became the pastor of Cornerstone Presbyterian (now Ballantyne Presbyterian) before starting his NFL coaching career in 2007.
"I came to recognize more and more this false dichotomy between sacred and secular work," Reich told The Gospel Coalition (TGC), sharing what he learned about "the priesthood of all believers—that every Christian is called to live out their faith in their sphere of influence."
During an interview with his alma mater, Reich explained why he left RTS Charlotte and later his pastorate after only serving at Cornerstone Presbyterian a short time.
"At the end of three years, I thought I needed to be out in the field. And that's when I stepped into the pastorate," Reich said. "I need to be out in the field with people, teaching, and walking through the Scriptures, and being involved in people's lives, and counseling people through life's issues. And after about a year, there were a variety of reasons, but I came to the conclusion that I didn't believe the pastorate was my calling."
RELATED: 12 NFL Players Who LOVE Jesus (and Football)
Reich said he didn't believe that he was the right person for the job and said the decision was "very difficult and that he "struggled" with it.