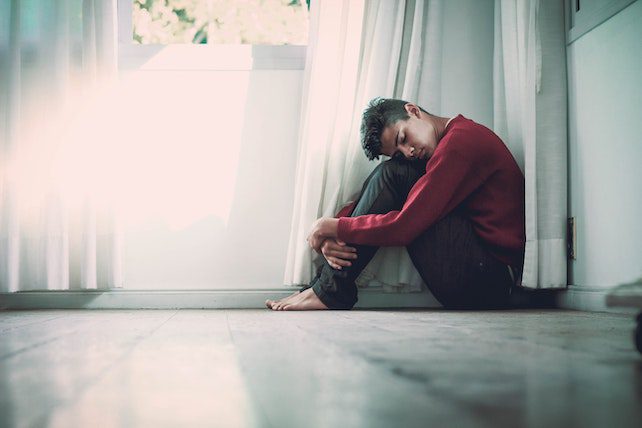 NASHVILLE (BP) — Jimmy sat at the dinner table and listened to his son, an athletic type who wasn't prone to tears.
The problem wasn't necessarily school, his son said. It wasn't about having friends, because he had plenty. It was something mixed together—worry about the future, fear of the unknown, being generally unnerved about the state of … everything.
Jimmy (last name withheld) is a deacon in a Southern Baptist church. He has several children ranging in age from pre-teen to college. They all deal with anxiety in some form, and each handles it differently.
Widespread problem
A recent Pew Research study said mental health topped parents' concerns over their children, with 40 percent saying they were "extremely" or "very" worried over struggles with anxiety or depression. That was just ahead of being bullied (35 percent) and more than physical threats such as being kidnapped (28 percent), beaten up (25 percent) or having problems with drugs and alcohol (23 percent).
Mark Crawford, a licensed clinical psychologist, counsels individuals, couples and families. Numerous societal factors contribute to the busy schedules of every mental health professional he knows.
"[There is] general turmoil we see constantly in the news—political polarization, wars, economic difficulties," he said.
Others include pervasive social media use and the COVID pandemic, which brought about "significant increases in a number of problems related to isolation and lockdowns."
An "undeniable" reduction in church involvement, he said, has led to "an unmooring from values that anchor us in times of turmoil."
The pandemic also amplified problems at home.
"We know that [rates of] domestic violence and substance abuse increased dramatically," he said. "We also know that social isolation and not attending school has had significant negative effects on the mental health of youth."
In leading Bartow Baptist Association in northwest Georgia, David Franklin often asks pastors how their families are doing.
"Anxiety among their children comes up, particularly when the pastor and family are in the process of moving somewhere else," he said.