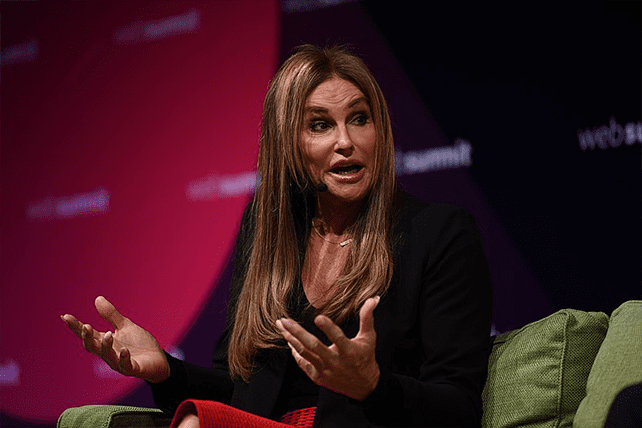 Political correspondent Caitlyn Jenner has come out in support of a Christian school that was banned from participating in competitive sports in Vermont after its girls basketball team refused to play against another school whose team roster featured a transgender athlete. 
Mid Vermont Christian School in White River Junction had been set to play against Long Trail School of Dorset, Vermont, on Feb. 21 but withdrew from the tournament after discovering one of the players on Long Trail's team is a trans girl.
"We believe playing against an opponent with a biological male jeopardizes the fairness of the game and the safety of our players," said Vicky Fogg, head of Mid Vermont Christian School, at the time. "Allowing biological males to participate in women's sports sets a bad precedent for the future of women's sports in general."
The Vermont Principals Association (VPA) later banned Mid Vermont Christian School from participating in future high school sports tournaments held in the state, ruling that the school had violated VPA policies by forfeiting the Feb. 21 game. 
RELATED: Christian High School Girls Basketball Team Forfeits Tourney Spot Due to Trans Opponent
"The VPA again reiterates its ongoing support of transgender student-athletes as not only a part of building an inclusive community for each student to grow and thrive, but also as a clear expectation by Vermont state law(s) in the Agency of Education Best Practices, and in VPA Policy regarding transgender student athletes," the VPA said in a statement.
Caitlyn Jenner has now weighed in on the controversy, offering support for Mid Vermont Christian School from a decidedly unique vantage point. 
A former Olympic athlete and reality television star, Jenner came out as a trans woman in 2015. After a failed gubernatorial run as a Republican candidate in the 2021 California recall election, Jenner joined the team of Fox News as a correspondent. 
"First of all, I've been very consistent on this subject. I've always tried to protect women in sports," Jenner said in a Fox News segment. "I mean, from the Lia Thomas case—we won that battle. That's a good thing. But these stories, they're all kind of the same but with a little bit of a twist."
Jenner was referring to the case of transgender swimmer Lia Thomas, whose career at the University of Pennsylvania was no small controversy during the 2021-2022 season. 
RELATED: 'Woke Transagenda' — Franklin Graham Denounces Hershey's Ad Featuring Trans Woman
Jenner continued, "What's happened is the radical left and their radical gender ideology have really tried to, over the years, blur that line between men and women. And it's infectious not only with transgender issues but everything. And I just don't feel like that's a good thing."