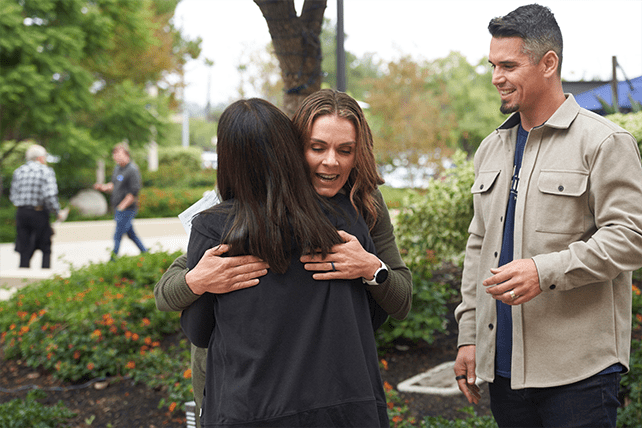 As debate about the role of women in Southern Baptist churches continues to swirl, Baptist Women in Ministry, an advocacy group with historic ties to the denomination, has released an open letter of support to Baptist women in ministry leadership—particularly those who were recently put on a public list as being out of step with the SBC.
According to its website, Baptist Women in Ministry was originally called Women in Ministry, Southern Baptist Convention, and arose out of cooperative events with the SBC in the 1970s focused on the role of women in church leadership. 
The first of those events, called "Christian Liberation for Women," was held in 1974 and was sponsored by the SBC's Ethics and Religious Liberty Commission (then called the Christian Life Commission). 
However, as the "conservative resurgence" transformed the denomination in the 1980s, the group's relationship with the SBC naturally changed. From its start, Baptist Women in Ministry had been formed "outside the official structures of the denomination," and the prevailing beliefs within the SBC became increasingly adversarial to its own.
RELATED: Amid Pressure, SBC Abuse Reform Task Force May Step Back From Using Guidepost Solutions
In more recent times, some Southern Baptists wish to carry the vision of conservative complementarian theology further by disfellowshipping any church that grants any woman on their staff the title of pastor. 
The dispute has largely centered on Saddleback Church in Orange County, California, which, despite being the denomination's largest congregation, was recently disfellowshipped pending appeal for awarding multiple women on their staff the title of pastor, one of whom preaches during weekend services on a regular basis. 
The bombshell decision has ramped up debate about whether so-called "soft" complementarianism, wherein women can hold pastoral positions but not serve as elders, is within the range of acceptable Southern Baptist beliefs, as well as whether fellowship in the historically non-confessional denomination requires strict adherence to the Baptist Faith & Message 2000, the denomination's unifying statement of beliefs. 
The conversation intensified when Mike Law, an SBC pastor in Arlington, Virginia, compiled an extensive list of churches affiliated with the SBC who have women on their staff in the role of pastor.
Last year, Law also sent an open letter to the SBC's Executive Committee, urging them to amend the denomination's constitution to exclude churches with women serving as pastors. That letter accumulated over 2,000 signatures. 
RELATED: How Did Saddleback Get Kicked Out of the SBC? It's Complicated.
Now, the Baptist Women in Ministry organization has released an open letter of their own for the benefit of women in Baptist church leadership, particularly those "who were targeted by a recent public list of women serving as pastors in Baptist churches."