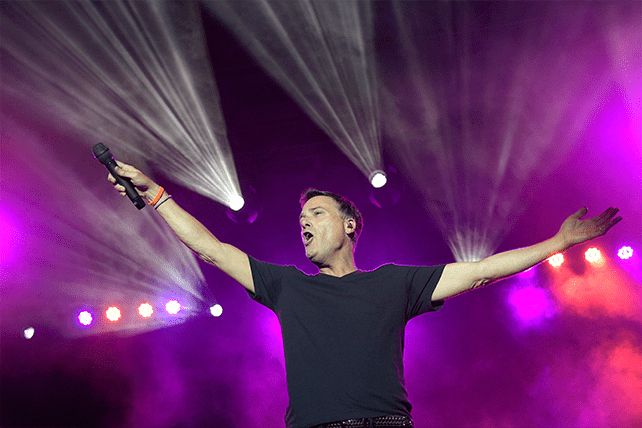 Since its release in 2015, The Passion Translation (TPT) has received a mix of praise and critique. Despite the continued controversy, Grammy-award-winning worship artist Michael W. Smith endorsed The Passion Bible. As The Christian Post reported, "It's not clear how recently Smith's endorsement was added to the TPT website, nor what prompted the endorsement."
As of Wednesday (May 31), TPT website listed Smith's endorsement, but by Thursday (June 1), it was removed. This is likely due to widespread backlash over Smith's support of the contentious translation.
Snapshots of Michael W. Smith's Endorsement of the Passion Bible Went Viral
The original endorsement has been shared by many across social media platforms. People are questioning not only the translation itself but also how Smith could back such a project. Smith shared that the translation "encourages, convicts, teaches, and comforts me, and it continuously draws me to worship."
"The Passion Translation is a gift to Bible readers," Smith continued. "It is a beautiful marriage of powerful accuracy and readable, natural language. The vivid wording strips away the centuries, reminding me with every phase that each prophecy, letter, history account, poem, vision, and parable is God's Word to me today just as much as it was to the original audiences."
ChurchLeaders reached out for a comment from Smith but received no response.
While the TPT website no longer lists Michael W. Smith as an endorser of the project, several others—including 20 pastors, authors, artists, and ministry leaders—support the controversial translation.
"The Word of God is our collective and yet deeply personal love letter from above. It positions you and me within proven, godly wisdom and gives precious insight into the heart, nature, and goodness of God," said the former co-senior pastor at Hillsong Church, Bobbie Houston.
"I have loved the individual books published thus far from The Passion Translation and look forward with great anticipation to adding the entire New Testament with Psalms, Proverbs, and Song of Songs to my own private (and public) reading," Houston continued. "With my husband, Brian, and our Hillsong church family, I know these pages will bring to life the One whose name is Jesus—whose passion is humanity and whose heart is for you."
Best-selling authors and founders of Messenger International John and Lisa Bevere referred to the translation as "breathtaking," adding, "We so appreciate the labor of love that went into translating the Scriptures directly from the Greek, Hebrew, and Aramaic. The Passion Translation has energized our study of the Bible, and we're certain it will do the same for you."
Controversy Surrounds The Passion Bible
Last year, Bible Gateway removed The Passion Translation from its site. The searchable online Bible tool has more than 200 translations of the Bible. Without much comment specific to TPT, the parent company of Bible Gateway, HarperCollins, simply stated, "We periodically review our content, making changes as necessary, to align with our business goals," without further comment.