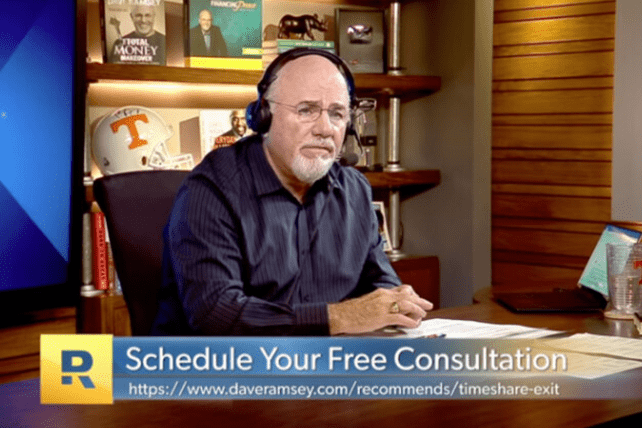 (RNS) — A group of former followers of Dave Ramsey has sued the Christian finance guru and radio host, along with his company and a marketing firm, for endorsing a failed timeshare exit company that allegedly defrauded customers out of millions.
Seventeen former Ramsey listeners filed a class-action lawsuit in the U.S. District Court for Western Washington alleging Ramsey was paid as much as $30 million from 2015 to 2021 to endorse Timeshare Exit Team, a Kirkland, Washington-based firm that collected $200 million from clients — many of them Ramsey listeners — in exchange for a promise to free them from their timeshare obligations.
That promise came with a money-back guarantee.
But the company, which often collected more than $5,000 per customer, failed to live up to its promises. In 2021, Reed Hein & Associates LLC, which did business as Timeshare Exit Team, paid $2.61 million to settle a deceptive business practices lawsuit filed by the attorney general of Washington state and later went out of business.
The lawsuit alleges that Ramsey, Timeshare Exit Team and Happy Hour Media Group, a marketing firm with ties to Brandon Reed, one of the founders of Timeshare Exit Team, violated the Washington Consumer Protection Act by defrauding customers, committed "negligent malpresentation" and were guilty of "unjust enrichment" and conspiracy.
The lawsuit seeks damages in excess of $150 million.
Plaintiffs allege they relied on Ramsey's enthusiastic support for Timeshare Exit Team and his expertise in finance when they decided to do business with the company.
Known for his hatred of timeshare companies, Ramsey had boasted about his confidence in the expertise of the Timeshare Exit Team. In a 2018 segment of his show, a video of which remains on the YouTube page of "The Ramsey Show," Ramsey told listeners he had looked for years to find a company that could help people get out of timeshares.
"I never could find anything until I found this company called Timeshare Exit Team," he said in the segment, which touted the company's money-back guarantee. "About three years ago, we started endorsing them and I've had so much fun pissing off the timeshare people."
As previously reported by Religion News Service, Ramsey stuck by the company, despite its legal troubles and allegations it had defrauded customers — claiming government officials, reporters and the timeshare industry had conspired against them.
"Instead of acknowledging the deception, Ramsey recorded a nine-minute radio segment in which he lashed out at anyone he felt to be responsible for Reed Hein's woes," the complaint alleges.
The complaint also details the tactics allegedly used by Reed Hein to defraud Ramsey's listeners. After signing contracts with customers, the company would allegedly tell them to stop paying their timeshare fees and created fake property deeds aimed at convincing those customers they were free of their timeshares.