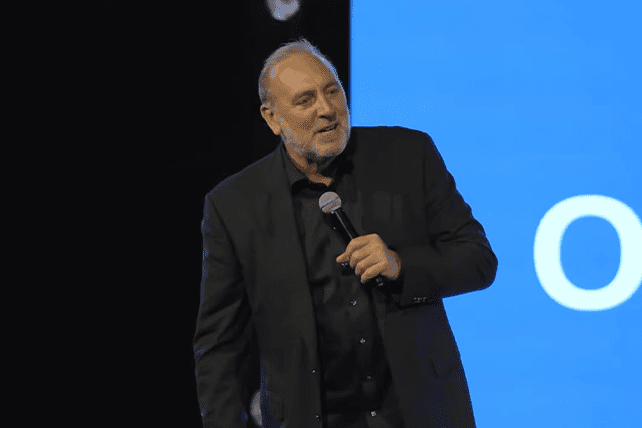 In the days leading up to the ruling in his criminal case, former megachurch pastor Brian Houston celebrated 40 years of Hillsong Church. 
Houston, 69, has been on trial for allegedly covering up the sexual abuse of his now-deceased father, Frank Houston. Houston faces up to five years in prison if convicted. 
While Houston founded Hillsong Church with his wife in 1983, growing the small congregation to a global enterprise including church campuses, partner congregations, a school, and Grammy Award-winning worship music, he resigned in disgrace in March 2022 after being placed on a disciplinary sabbatical for two incidents in which he acted inappropriately toward women, as well as for allegedly having a problem with substance abuse. 
Soon after his resignation, Houston began serving as a guest preacher at a handful of churches in America.
In November 2022, Houston made a public statement denying that he was an alcoholic or had chronic issues of substance abuse, characterizing such accusations as the result of "whispering and innuendo."
RELATED: Closing Arguments in Brian Houston Case: A Cover-Up or 'Reasonable Excuse' Not To Report Dad's Abuse?
In April 2023, Houston pled guilty to driving under the influence of alcohol in California and was sentenced to three years of probation. Houston's blood alcohol concentration reportedly tested at 0.20%, which is nearly twice the legal limit and has been described as "blackout drunk."
Despite the termination of his relationship with Hillsong Church and ongoing legal concerns, Houston took to social media earlier this week to celebrate the milestone anniversary of Hillsong's founding.
"Well it's 40 years this weekend since Bobbie and I pioneered our church with our 3 and 1 year old sons in tow," Houston wrote. "What a journey from small beginnings to millions who were reached and influenced with the gospel; with worship, and other globe impacting ministries and outreaches. All this was only possible because of God's amazing grace and it's to Him goes all the glory."
"Thank you to all those who have been part of the journey, for your faithfulness and support over many years," the post continued. "Our hope would have been to celebrate with you all, had the opportunity been extended to us. It was not!"
RELATED: Bobbie Houston's Role at Hillsong Church 'Made Redundant'; Brian Houston Airs Grievances Online
After again thanking friends and followers, Houston concluded the post with a quotation of Zechariah 4:10: "Despise not the day of small beginnings."