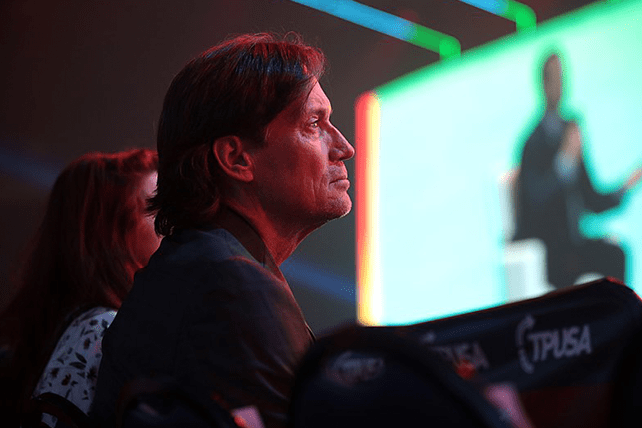 Outspoken Christian actor Kevin Sorbo says that he is no longer able to get parts in Hollywood films and television series because of his beliefs. 
In a recent interview, the 64-year-old former "Hercules" star told Fox News Digital that even his manager and agent parted ways with him after he became more outspoken about his political beliefs. 
"Here's the thing: we have such a huge divide in our country right now and it's perpetuated by the mainstream media, perpetuated by movies, TV," Sorbo said. "I don't harbor that kind of anger and hate towards people with a different point of view."
Sorbo continued, "And it was sad to me that my manager and my agent came to me and said, 'We can't get you jobs anymore, work with you, because…you're being a Christian and being conservative.'"
RELATED: Kevin Sorbo's 'Left Behind: Rise of the Antichrist' Enraptures Audiences, Earns $3 Million on Opening Weekend
"I almost had to laugh at that," Sorbo remarked, "because it's an industry that screams of tolerance and yet it's a one-way street. It screams for freedom of speech, but it's Hollywood's one-way street as well. And that's just too bad. But I love the industry. I love the movies, TV."
Sorbo's wife and fellow actor, Sam, encouraged fans to sign up for Sorbo's email newsletter, as he has been banned from Facebook and Linkedin. 
Sorbo's Facebook page was removed from the platform in 2021 after the actor repeatedly posted material that allegedly promoted conspiracy theories about the COVID-19 pandemic and vaccines. 
At the time, Sorbo characterized the ban as "censorship at its finest."
"On Twitter, I said, 'I need more conspiracy theories because all of mine came true," Sorbo told Fox News Digital. "But did Facebook apologize, even though I was right? No, because they don't like the truth." 
RELATED: Kirk Cameron Claims Religious Discrimination, Calls for Investigation of American Library Association
In the mid-1990s, Sorbo became well known for portraying Hercules in several TV movies before reprising the role in a multi-season series. Since then, he has been featured on numerous television series, usually in guest appearances.