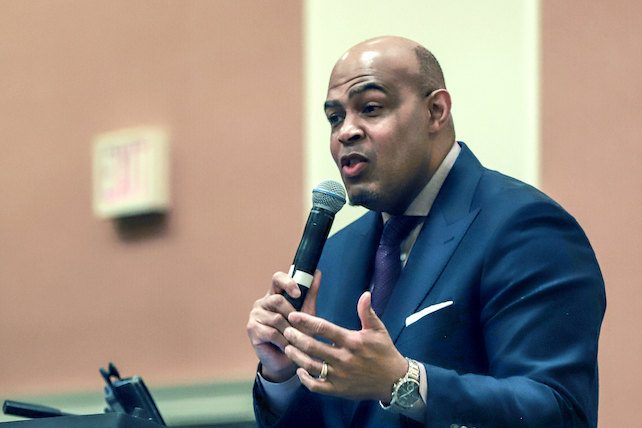 The Executive Committee (EC) of the Southern Baptist Convention (SBC) is conducting an investigation into the resignation of former interim EC president and CEO Willie McLaurin. McLaurin resigned from the EC on Aug. 17 after it came to light he had lied on his résumé.
"We have recently begun an internal review of these matters and anticipate the completion of this review in time for the September SBC Executive Committee meeting," Jon Wilke, media relations director for the SBC EC, said to ChurchLeaders in a statement. "Any findings will first be shared with the members of the EC, and what findings can be made public will be made public at that time." The EC is set to meet in Nashville on Sept. 18-19. 
RELATED: Willie McLaurin Admits to Lying on Resume, Resigns as Interim CEO of SBC Executive Committee
In response to questions about whether the EC plans to conduct an external review, as well what aspects of McLaurin's SBC background and history the EC is investigating, Wilke said, "The questions you have asked are very similar to the ones the board is asking as well." 
Willie McLaurin Admits to Lying on Résumé
In a resignation letter dated Thursday, Aug. 17, Willie McLaurin asked for forgiveness for putting false information on his résumé, which "included schools that I did not attend or complete the course of study." McLaurin had listed false degrees from North Carolina Central University, Duke University Divinity School and Hood Theological Seminary. 
McLaurin served the Tennessee Baptist Mission Board for 15 years before joining the SBC EC in 2020. He was named interim president and CEO of the EC in February 2022 after the previous president, Dr. Ronnie Floyd, resigned in 2021. Floyd's resignation came as the committee grappled with allegations that it had mishandled allegations of sexual abuse. The SBC EC president prior to Floyd was Frank Page, who stepped down from the position due to "a morally inappropriate relationship."
In his resignation letter, McLaurin requested prayers and said his behavior had "placed a stain on my calling as a ministry leader." He apologized to Southern Baptists "who have placed their confidence in me and have encouraged me to pursue the role of President & CEO of the SBC." To them, McLaurin said, "I offer my deepest apologies. Please forgive me for the harm or hurt that this has caused."
The revelation that McLaurin had falsified his résumé came as a result of him being evaluated for the permanent role of SBC EC president and CEO. The EC had recently rejected Jared C. Wellman as a candidate for that position.
"While considering McLaurin as a candidate for Floyd's permanent replacement, the SBC Executive Committee's Presidential Search Team discovered disqualifying information during their process of vetting and due diligence," said Dr. Philip Robertson, chairman of the EC, in a statement.