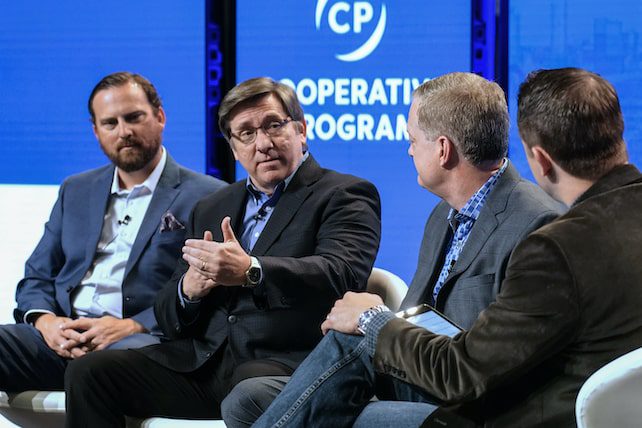 On Tuesday, Southern Baptist Convention (SBC) Executive Committee (EC) chairman and senior pastor of Philadelphia Baptist Church in Deville, LA, Philip Robertson announced that Dan Summerlin had changed his mind and would no longer accept the role of interim president and CEO of the EC.
Robertson shared that Summerlin cited that his wife's health as his primary reason for his decision.
"Regretfully, Dan Summerlin has withdrawn his name from consideration to be the transitional interim president and CEO. The EC officers are thankful for his willingness to be considered for the position," Robertson said.
RELATED: Willie McLaurin Admits to Lying on Resume, Resigns as Interim CEO of SBC Executive Committee
Summerlin shared in a statement that upon "further reflection it has become evident that what is best for the convention and for my family is to withdraw my name from consideration at this time."
He added, "This job would require far more of my attention than I am able to give right now as my wife undergoes treatment for breast cancer, and I need to care well for her."
According to Baptist Press, Jonathan Howe, who is currently serving as the EC interim CEO, will continue to do so for the foreseeable future.
---
ChurchLeaders original article written on Sept 18, 2023, below:
Retired SBC Pastor Dan Summerlin Receives Nod as Executive Committee Interim President
At its meeting this week in Nashville, the Executive Committee (EC) of the Southern Baptist Convention (SBC) will nominate newly retired Pastor Dan Summerlin to serve as its transitional interim president and CEO. The move follows last month's surprise resignation of Willie McLaurin, who admitted to falsifying his educational credentials.
As ChurchLeaders has reported, Jonathan Howe has been serving as the EC interim CEO since Aug. 17. Now Howe will return to his previous role, as the EC vice president for communications.
Dan Summerlin Nominated to EC Post
Dan Summerlin is being nominated to the role by a joint recommendation from Howe, EC chairman Philip Robertson, and EC officers. If EC trustees approve the nomination, Summerlin will start serving in the role on Oct. 1.
In a statement, the EC indicated that legal counsel has already vetted Summerlin. That process includes conducting background and credential checks as well as verifying local-church participation in the Cooperative Program.
Until his retirement in June, Summerlin had served for 21 years as senior pastor of Lone Oak Baptist Church in Paducah, Kentucky. Previously, he pastored churches in Alabama and Mississippi, and from 2012 to 2013 he was president of the Kentucky Baptist Convention. Summerlin received a doctorate in theology from New Orleans Baptist Theological Seminary.
Todd Gray, executive director-treasurer for the Kentucky Baptist Convention, said, "I cannot imagine a better person to serve as the Interim President/CEO for the SBC Executive Committee at this critical time than Dr. Dan Summerlin. Dan is a wise, thoughtful, and patient leader who can be trusted to provide steady leadership in challenging times."
EC Chairman Robertson said, "Dr. Dan Summerlin is a proven leader with four decades of service at many levels of Convention life. He has the administrative skills we need, a stellar reputation across the landscape of the SBC, and the relational acumen needed to represent the EC in our cooperative efforts as a Convention during this interim period." Robertson also called Summerlin "a champion of the Cooperative Program and a friend to many across our Convention."
More Praise for Dan Summerlin
Based on 2022 records, Lone Oak collected more than $4 million in total undesignated receipts that year. Of that amount, 8.5% (almost $350,000) was given through the Cooperative Program.
During Summerlin's tenure at Lone Oak, the church recorded 943 baptisms, with a high mark of 72 in 2004. The church has conducted two major building projects and sent out 23 missionaries and ministers.
At Summerlin's retirement celebration in June, more than 800 people gathered to honor the pastor and his ministry. Music minister Mark Swadley recalled once hearing a trusted source call Summerlin "the prince of pastors" who had elevated Lone Oak from good to great.