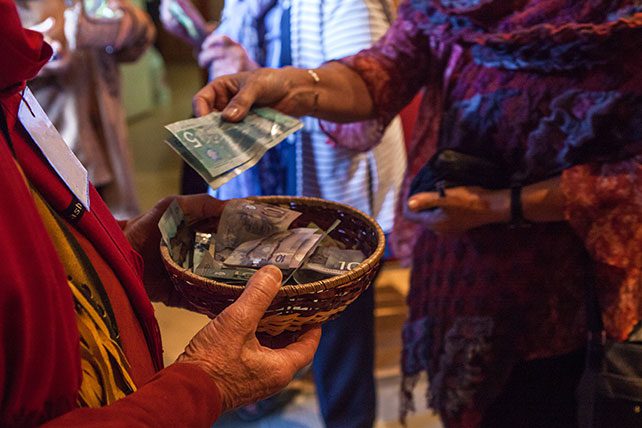 I don't think that prosperity teachers are helpful at all. In fact, I think that they're downright dangerous and misleading. The gospel is not about health, wealth, vigor, and prosperity.
But . . .
What The Prosperity Teachers Get Right
I recently read Proverbs 11:24-25, which reads:
One gives freely, yet grows all the richer; another withholds what he should give, and only suffers want. Whoever brings blessing will be enriched, and one who waters will himself be watered.
God doesn't promise prosperity and blessing in the way prosperity teachers teach it. He doesn't promise sunshine and rainbows and Skittles. But on the flip side, God does reward those who give generously. He blesses those who delight to bless others. He pours out kindness on those who pour themselves out for others.
Those who are stingy will find that God is stingy toward them, and those who are generous will be on the receiving end of God's generosity.