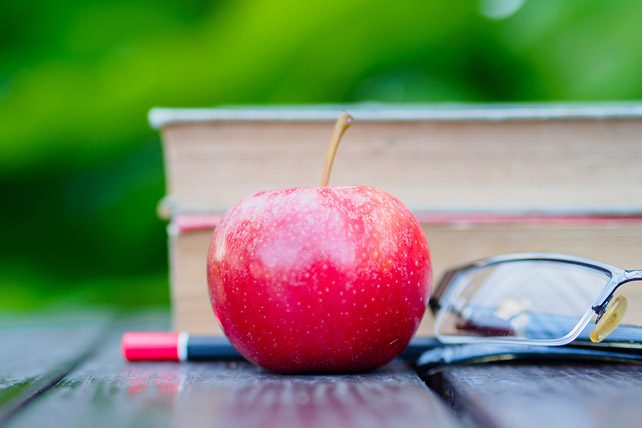 These are hard days for teachers. For the last several years, this is one particular group of people who have been on the frontlines of shutdowns, reopens, shifting guidelines, and cultural shifts. They have found themselves at the center of issue after issue, all while trying to do a very difficult job without all these issues complicating it.
This is not a position they asked to be in; no, these are the men and women who have for some time done the good, hard, faithful, but often unnoticed work of education. These are the people in whom we have subconsciously put our trust; the ones on whom we have consistently relied; and the ones who have shouldered that burden on behalf of our families so strongly. But now they are increasingly in the public eye, and so now is an important time for us to pray for them.
In light of that here are several specific ways to pray for our teachers this fall:
1. Protection.
There is a terrible amount of violence in our schools. Regardless of what you may believe to be the solution to that violence, we live here, in the meantime, when going to work every day for this group of people comes with a level of risk. Let's pray that the Lord would protect our teachers, along with our students, from harm:
God is our refuge and strength, a very present help in trouble. (Psalm 46:1)
2. Courage.
Our teachers need courage not only because it takes much courage to step in front of a classroom every day, but also because they deal with a near constant barrage of questions, criticism, and second-guessing. The vast majority of these folks are playing the hand they have been dealt; they do not set policies, curriculum, or standards on their own. To do that takes tremendous bravery.
Fear not, for I am with you; be not dismayed, for I am your God; I will strengthen you, I will help you, I will uphold you with my righteous right hand. (Isaiah 41:10)
3. Patience. 
If someone has been teaching for a long time, they have a general kind of routine and preparation established, but all that has been disrupted in the past three years. Their regular yearly cycle has been changed. Their practices have been adapted. And this will not be the last time. Surely in the next few weeks or months another policy will be changed, another rule will be enacted, another procedure approved, and they will yet again have to rework the method of their teaching. Added to this are the calls, emails, and other messages they will receive from well-meaning, but often frustrated parents, all expressing these opinions to teachers who in reality have little control over the overarching direction of the school in which they serve.
A gentle answer turns away wrath, But a harsh word stirs up anger. (Proverbs 15:1)
4. Ministry.
As these teachers care for and educate our children, they have an opportunity to be a voice of comfort and stability for them. We should pray that the influence of our teachers would be a calming and steady one; that the Lord would help them to be ambassadors of peace even in the midst of such a turbulent time. We can pray that through both their words and deeds, teachers can be a constant reminder to the children and teenagers of a Greater Teacher.
Blessed be the God and Father of our Lord Jesus Christ, the Father of mercies and God of all comfort, who comforts us in all our affliction so that we will be able to comfort those who are in any affliction with the comfort with which we ourselves are comforted by God. (2 Corinthians 1:3-4)
This is a group of people who need our support, friends, and the greatest way we can support them is through actively praying for them. Let's be intentional about this for the sake of our teachers, and also for the sake of our children.
This article originally appeared here and is used by permission.