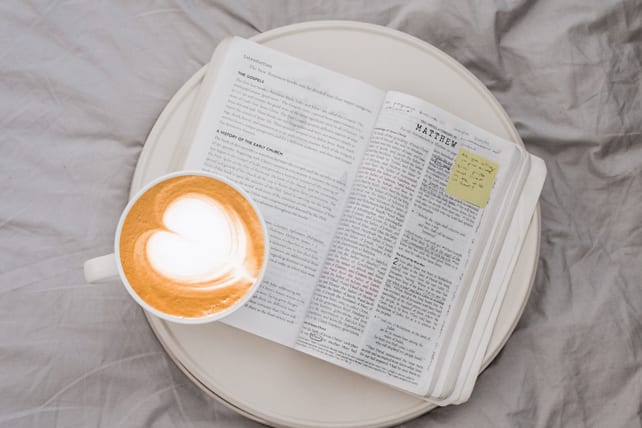 A couple months ago I had the chance to interview Gary Thomas for the ChurchLeaders Podcast. It was a unique interview that really stuck with me. We talked about practical things leaders can do to enjoy deeper personal worship times with God. This conversation sparked significant changes to my own morning with God devotions, more than any other interview I've ever done.
Upgrade Your Morning With God
There are five upgrades I've made to my morning with God that have made a big difference in the grace I see flowing into my life during these quiet hours. May they bless you in the same way they blessed me.
1. Entering His Gates With Thanksgiving
Psalm 100:4 says,"Enter his gates with thanksgiving and his courts with praise."
Whenever we pause to come before God, we should come before him with an offering of thanksgiving and praise.
I start my morning devotions by remembering and writing down several things for which I'm thankful and have come into my life in the previous 24 hours. I'm training my heart to see the good things God is doing in my life right in that moment. This practice is helping me observe and be thankful for what I see God doing across the span of my life.
This habit shifts our hearts from focusing on all the things going wrong in our lives (our outstanding prayer requests, perhaps) to those things which are going great. Nothing cures a complaining heart as quickly as gratitude. Start your personal worship times by thanking God for the good gifts he's recently brought into your life.      
2. Reading a Bible Designed for Reading
Have you heard about the great shift happening in the world of Bible publishing? Several publishers have been producing Bibles designed for readers. By removing verses, notes, and section headings, Bible readers are left with nothing but the biblical text.
Crossway has released several new products with this strategy in mind. Their Reader's Bible provides an outstanding reading experience. It's a Bible designed to read and reread over a lifetime. If your goal is to let God's Word wash over your heart and mind day by day, free from distractions, this Bible is an excellent choice.
Additionally, Crossway is releasing the 6-Volume Reader's Bible, which I recently had the chance to preview. This Bible is any book lover's dream come true. Well-constructed with thick, quality paper and a strong binding, it has already boosted my enjoyment of reading the Bible.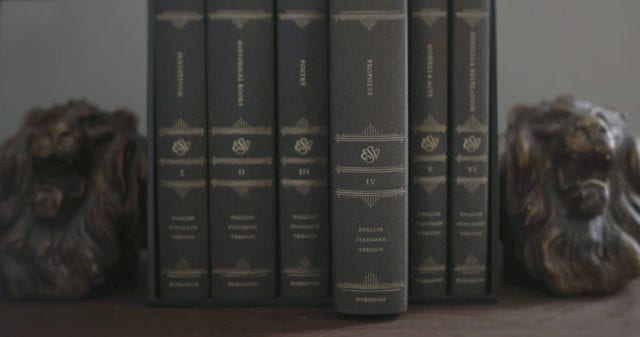 One last reading Bible I own and love is the Cambridge Clarion Reference Bible. This Bible includes chapters, verses, and headings, but has a beautiful layout perfect for readers. Like the Bibles mentioned above, it's a beautiful resource I use regularly.
3. Hearing and Reading God's Word
One of my biggest struggles in reading God's Word is keeping my mind focused on the message. My mind often wonders to the many things I have to do or decisions I need to make.
An upgrade to my morning devotions that seems to have solved this problem is listening to the Scriptures as I read them. I listen to an Audio Bible on my phone while I read the words in a physical Bible. This change has helped me keep my attention on what I'm reading. There is something about reading and hearing God's word at the same time that has almost completely eliminated my wandering thoughts during these times.