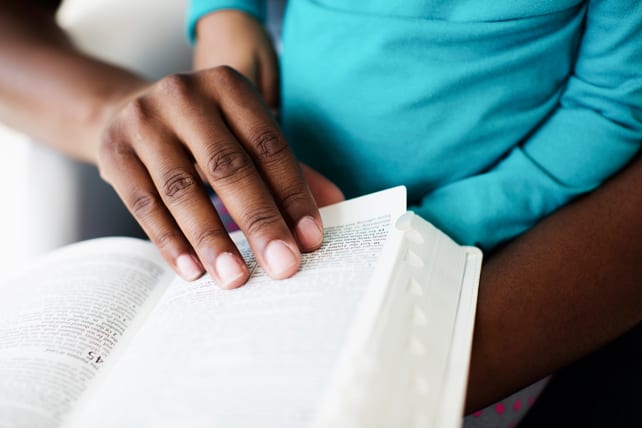 Do you ever feel like God is far off? Do you need Bible verses about how God cares for you? That maybe he has forgotten about you? That he isn't that involved in your life? Do you ever wonder if God really cares for you? We will all be tempted to feel like that from time to time. I think we can all relate to how David felt in Psalm 22:
My God, my God, why have you forsaken me? Why are you so far from saving me, from the words of my groaning? Psalm 22:1
We can feel like God has forsaken us. That he is far away. That he doesn't see our pain or hear our groaning. One of the greatest challenges believers face on a regular basis, is what will we believe – our feelings and emotions or God's Word. Our feelings are real. We really feel them. They are strong. But our feelings are a poor barometer of the truth. Though they are true feelings, they are not always the truth. God's word is the truth, whether we feel it or not. So when we FEEL like God is not near, we must remember his Word. We must remember his promises.
Here are 15 powerful Bible verses about how God cares for you.
For I, the LORD your God, hold your right hand; it is I who say to you, "Fear not, I am the one who helps you." Isaiah 41:13
God doesn't simply send an angel to hold your right hand. The God of heaven and earth personally holds your right hand. This is a figurative expression of his closeness to us and his personal care for us. He says that we are not to fear because he personally helps us – "I am the one who helps you."
2.  Fear not, for I am with you; be not dismayed, for I am your God; I will strengthen you, I will help you, I will uphold you with my righteous right hand. Isaiah 41:10
Here God says that he personally will be with us, strengthen, help and uphold us. For this reason, we need not fear or be dismayed when facing or going through tough times.
3. When you pass through the waters, I will be with you; and through the rivers, they shall not overwhelm you; when you walk through fire you shall not be burned, and the flame shall not consume you. Isaiah 43.2
We will all "pass through waters" and rivers of hardship and uncertainty and walk through the fires of life. But God promises, "I will be with you." Personally. Presently. In the midst of the fire, like he was with Shadrach, Meshach and Abednego.
4. I will instruct you and teach you in the way you should go; I will counsel you with my eye upon you. Psalm 32.8
This is one of my life verses. God himself, the fountain of infinite wisdom and knowledge, promises to personally instruct and teach his children. And he promises to counsel us with his eye upon us. He is watching over us every second. He never slumbers nor sleeps. And he counsels us step by step, day by day, with his eye constantly watching over our every step.