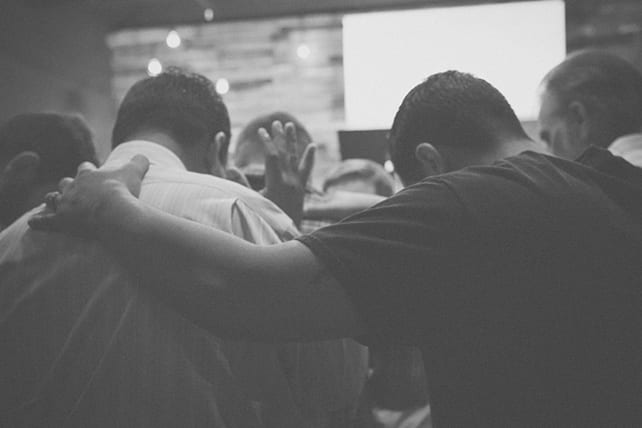 If we want to follow Jesus, we must know his Kingdom law. Consider the following verses:
"I am among you as one who serves" (Luke 22:27). "A disciple is not above his teacher or a slave above his master" (Luke 6:24). 
In the days following Hurricane Katrina, Rudy and Rose traveled to New Orleans to help. Unable to find a place to plug in, Rudy walked into the kitchen of Williams Boulevard Baptist Church and volunteered. That church was strategically situated next to the Highway Patrol headquarters, which was hosting hundreds of troopers from the nation as they protected the darkened city. The church had become a hotel for the troopers and the women of the congregation were serving three meals a day. They welcomed Rudy and assigned him to the garbage detail.
Not exactly what he had in mind.
Rudy had been pastoring a church in southern Canada. When he saw the suffering of our people on television—entire neighborhoods flooded, thousands homeless, people being rescued off rooftops—he resigned his church, sold his gun collection to fund the move, and he and Rose came to help.
Now, he ends up emptying garbage cans. By his own admission, Rudy was developing an attitude problem.
One day he was lifting a large bag of garbage into the dumpster. The kitchen workers had been told not to put liquid garbage into the bags, but evidently they didn't get the message. Suddenly, as Rudy was lifting it up, the bag ripped and all kinds of kitchen leftovers poured down over him—gumbo, red beans and rice, gravy, grease, whatever.  
Rudy stood there drenched in garbage, crying like a baby.
"That's when the Lord broke me," he said later. "I told the Lord, 'If you just want me to empty garbage cans, I'll do it.'"  
That was a Thursday. That Saturday night late, a minister from that church woke him up. "Rudy, our pastor is sick. They tell me you are a preacher. Can you preach for us tomorrow morning?"
In time, Rudy became pastor of one of our churches. He turned the little congregation into a center for training teams to go down the river sharing the love of Christ with those whose lives had been upended.
The Lord gave Rudy and Rose French an unforgettable ministry to the victims of Hurricane Katrina. But it began with his "baptism of garbage," if you will. 
How to Follow Jesus
You will be a servant.
You have no choice if you are to follow Jesus.
He characterized Himself as a Servant. The way to greatness in the Kingdom, He said, is through serving.
The Scriptures are saturated with teachings and examples and encouragement regarding servanthood.