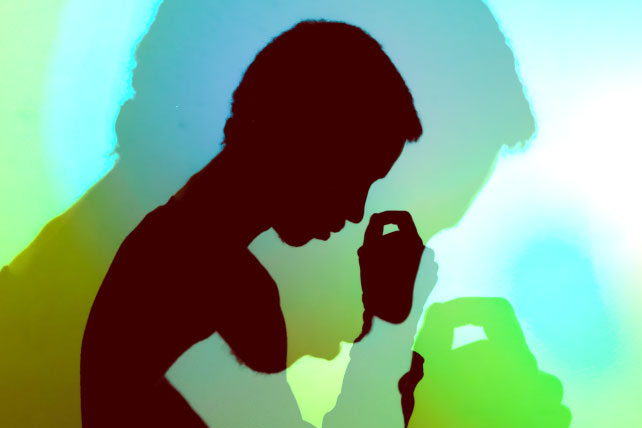 I've always said our greatest ministry comes out of our greatest pain. That's why Kay and I have focused the last few years on helping churches better engage people who are dealing with mental illness.
Many of you know that our younger son, Matthew, battled mental illness almost his entire life. His profound suffering impacted everyone in our family. He experienced many, many moments of despair over his short 27 years of life. Then, in 2013, in one impulsive moment of despair, Matthew took his life.
In the months after Matthew's death, Kay and I decided we wouldn't waste our pain. We wanted God to use the pain to help local churches around the world faithfully serve the mentally ill.
Dealing with Mental Illness
As we prayed about what God wanted us to do to help Saddleback and other churches minister in this area, God gave us five biblical truths to establish the foundation of everything we do:
1.  Every person has dignity.
God made every single person in his image and for his purpose. If someone is dealing with mental illness, that situation doesn't change that truth one bit. If a person's heart is beating right now, God has a purpose for his or her life, even if it isn't easy to see.
Isaiah 46:3 says, "I have cared for you since you were born. Yes, I carried you before you were born" (NLT). God cares for us from the moment we are conceived to the moment we stop breathing. That means we don't have dignity because a government says we do. We don't have dignity because of our economic status. Our dignity doesn't come from our appearance or from psychology.
Our Creator gives us our dignity.
Just read Psalm 139. The Bible says that God formed each of us in our mother's womb. He saw us before we were born and scheduled every day of our lives.
That's how much God thinks of us—and all other people on this planet, no matter how confused their minds may be.
2. All of us are broken.
As we deal with people struggling with mental illness, we must remember that we live in a fallen world. All of us have mental illnesses. We all have our own weaknesses and wounds. We have our own fears, obsessive thoughts and compulsions.
We don't minister to those dealing with mental illness by lording our mental state over them. We're not better than them. We are them.

That means we need each other. It's why God allows disabilities. If you didn't have any disabilities, you would be arrogant. You'd be self-centered. You wouldn't need anyone's help.
3. Even though we're broken, we're deeply loved and valued.
I love what God says in Jeremiah 31:3: "I have loved you with an everlasting love" (CSB). God's love for you and for everyone living with mental illness is unconditional and unending. God's love isn't fickle. It's consistent. Our brokenness doesn't make God love us any less. What we do doesn't add anything or subtract anything from our value.